Lalibela – Orthodox Christmas
On the Ethiopian Christmas eve we made our way in the pitch black of night to Bet Emmanuel, the largest of the rock hewn churches at Lalibela. We were witness to one of the most amazing spectacles of religion we have ever seen. The service consisted of dense rows of priests slowly chanting and swaying side to side accompanied by a slow tribal beating of the drum. We thought this was incredible, especially surrounded by hundreds of pilgrims, but this was nothing in comparison to when the drummers picked up the pace and beat and we experienced rows of priests competing in what looked like some kind of dance-off. This was accompanied by the ululating of the crowd, clapping and cheering. The energy was incredible and just as it reached its climax, the drumming would suddenly stop and the priests immediately returned to a seated position while a sacred relic was brought around or more slow chanting began.
Both Christmas eve and Christmas are filled with these amazing dancing priests and this was by far one of our highlights of our trip. What was also mind blowing, is these church services have not changed in the last 800 odd years! Meaning the service we witnessed would proabably have looked the same as it had the first year the rock-hewn churches were built!
We were still on a high from our experiences at the Christmas Eve celebrations and from exploring the churches so when it became dark on the actual night of Christmas we were filled with suspense of what the night would hold as we had been told that the Christams celebration was truly spectacular.
The Christmas celebration is held at Bet Maryam the most exquistily decorated church. We again made our way through the mass of people, clambering up rock faces and navigating our way to Bet Maryam through the maze of 10m sheer dropoffs in the darkness. Around us people were lighting their ways with traditional candles, and some even with the light from their cellphones.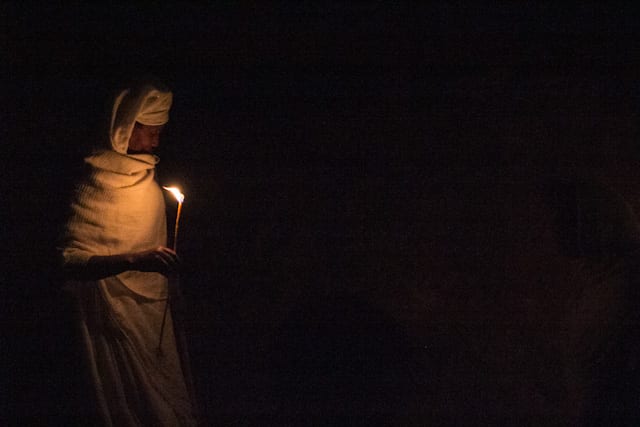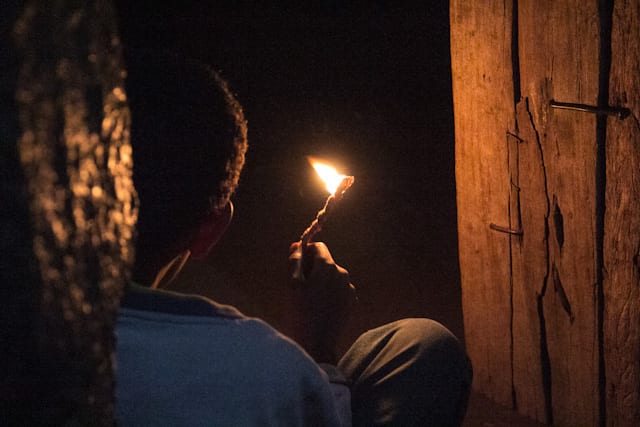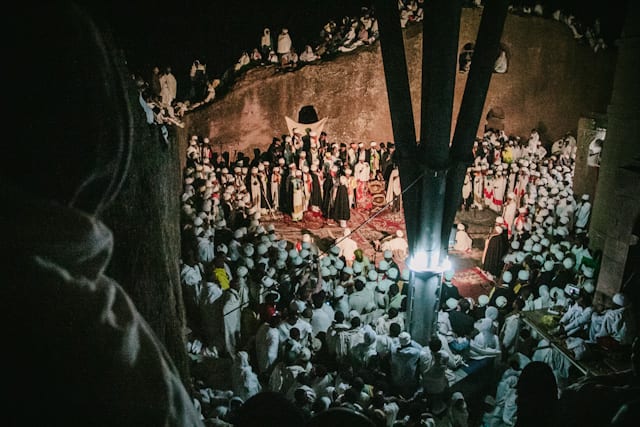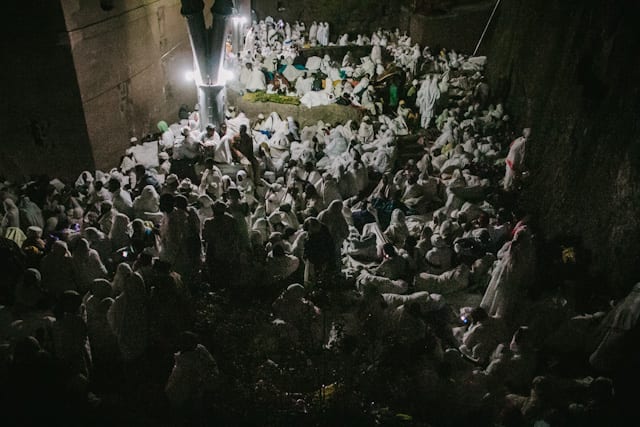 The sea of white robed figures lay on every surface imaginable in order to get as close as possible to the Christmas service which started at 10pm and ended when the sun rose. We have never in our lives seen so many people so densely congregated in one place and it created an excited festival atmosphere and created a warmth that was quite surprising in the chilled winter's night air. People everywhere were chanting, praying, reading their bibles and even just sleeping in this holiest of environments.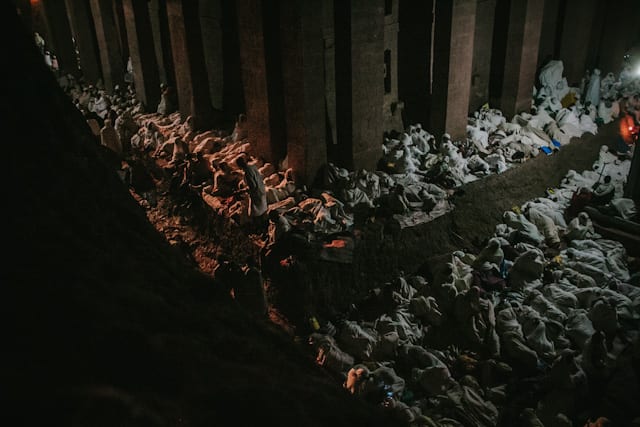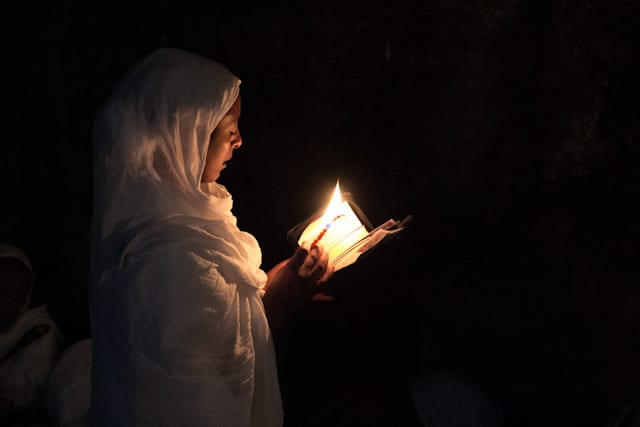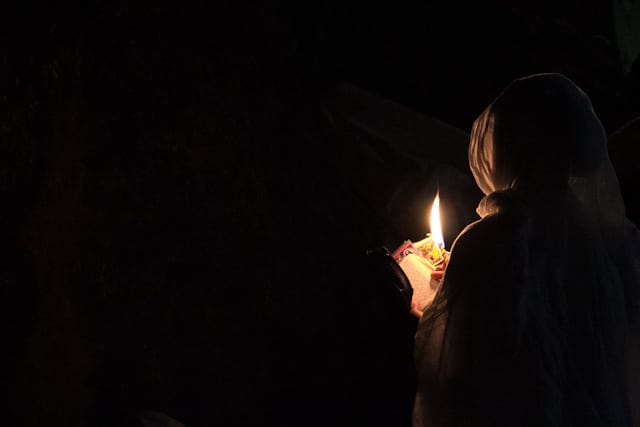 Of all the places we have visited in our travels and of all the places we intend still to go to, Ethiopia, and Lalibela in particular will defintely be the place we have to return to one day. One trip was simply not enough.