We met at a music festival, bonded over our shared love of creepy art and weird philosophy and after a few years of world adventuring, we now find ourselves 10 years deep into this whole marriage thing. Honestly? We couldn't think of a better outcome for losing all your friends mid music festival.
What started 17 years ago (how that number is so big already I have no idea) as two arty alternative kids giving it a try has ended up in a life even better than anything we could have begun to imagine! We share our lives in our little flat by Victoria Park in east London with our bunny and cat rescues. Both of whom we randomly found. They are weirdly both white, so we are perpetually covered in very obvious fur and convinced we are only destined to be gifted strange white animals by the universe when we least expect it.

You're likely to find us at least a few times a week wandering around Vic Park looking at all the cute dogs and allocating a "dog of the day" to the cutest. We have travelled extensively and continue to try and go on adventures as often as we can! Some of our fave countries visited to date are India, Ethiopia, Bolivia, Cuba, Namibia, Myanmar and Nepal. We're massive art and theatre fans of anything dark and eery – Punchdrunk's The Burnt City is our current obsession. We regularly try out London's plethora of most excellent Vegan restaurants, and probably the biggest shared personality trait we have is our love of watching bands and going to festivals!
Andy is a massive music nerd. Our house is jammed full of guitars – a bass, 7 string, 6 string, a sitar (acquired in and carried around India), an acoustic, and a project fix up guitar. You can often hear him playing the same Tool, Periphery, Sublime, Pearl Jam and Bring Me the Horizon songs as he works on nailing them – not that I'm complaining as we luckily have very similar taste in music. He's also a self taught maestro of good coffee, mean at a rubik's cube and can often be found skateboarding through the park or SUP'ing along the canals.

Not to be outdone by Andy's geeky obsessions. Szerdi loves a good mudlark (those people you may have seen along the Thames foreshore rummaging for hidden historical gems) and just generally has a special interest in all things historical – we are going to blame this on her MA in Ancient history. An amateur tattoo collector, she's overly fond of bright colours as you can see from her constantly changing hair colours and this is also a massive influence on how our photography looks. Coming from a background of skating in two Roller Derby World Cups, she can often be found roller skating when the suns shining.
That's enough about us – its too awkward writing any more than this in the 3rd person!

We just love the shit out of weddings and getting the chance to share these amazing adventures with people is honestly just the best thing. We get that letting people in to share something as intimate and personal as a marriage is a really big deal, and it's something that never stops making us really stoked that people trust us enough to make their memories.
We are documentary story-tellers with a Fine Art twist (thanks to Andy's Fine Art degree) and we love to find the balance between catching all the beautifully emotive, unposed, and fleeting moments of your day, while at the same time creating some beautiful timeless art. We freaking LOVE love, and getting to capture it for a living?! Well that damn well feels like cheating!
(Some terrible selfies of us grinning into the camera – if we're going to subject you to having your picture taken loads, its only fair we share our ugly mugs)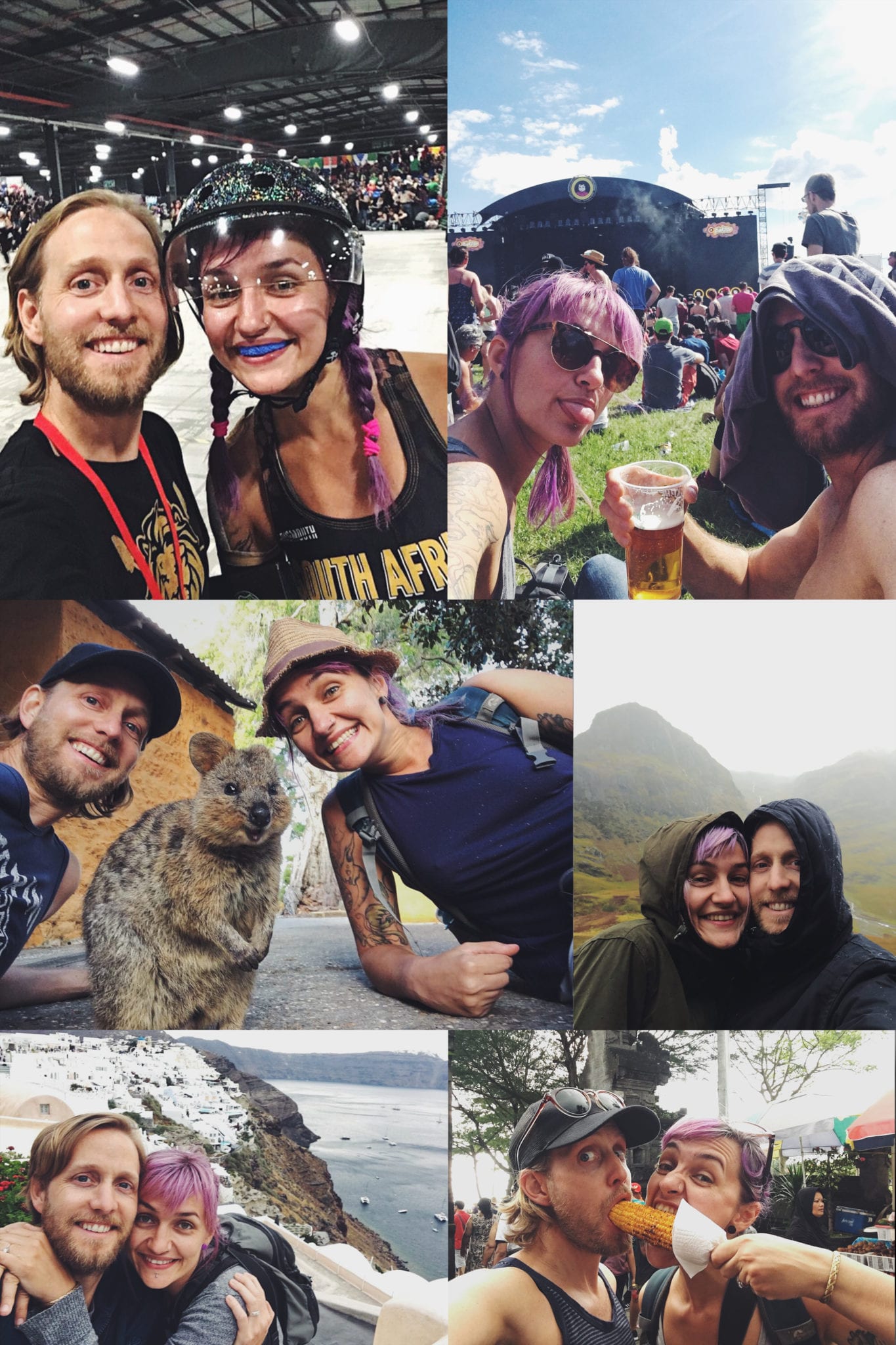 When we got married, we hated the idea of posed traditional pictures that looked the same as everyone else's. Our wedding and marriage was unique to us, as are the weddings of the couples we shoot. So our whole attitude to our photography is to embrace each couple as they are and create pictures that show them off both as a couple and as individuals.
That's why our approach to every wedding is unique and focused around the two unique people in it. We want you to be relaxed on your day and feel like we are not there as an intrusion, but rather as a part of your memory making process. We would rather be seen as old friends documenting your day over serious professionals directing your day and being "in charge".
We believe that your wedding is not just about the pictures taken on the day, but about the whole process of the day. It is easy to have pretty pictures, but it's a skill to capture the feeling and emotion and atmosphere of the wedding experience. We want you when you look at your pictures in 10, 20, 50 years' time to be transported back to the sights, sounds and feelings of your special day. That is what we want captured on our own big day, so we are pretty sure other people want that too.
If we sound like we're your kind of people, and our weird is compatible with your weird. Get in touch! We would love to meet you!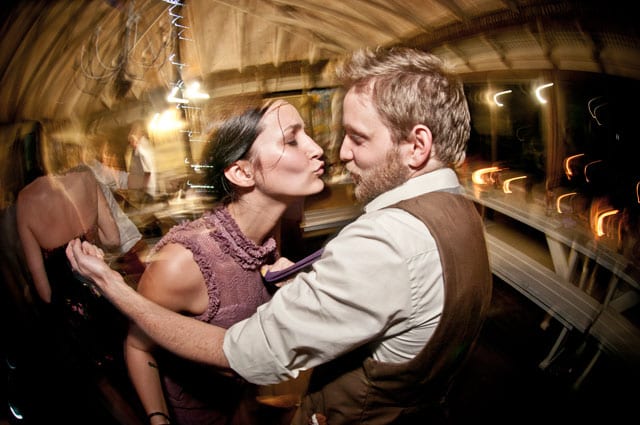 Pic from our own wedding taken by the incredibly talented Tyrone Bradley. Partying on the D Floor all night was an absolute must for us!