Hot Air Ballooning over Bagan
When we decided to go to Myanmar and particularly Bagan, we knew that the one thing we would definitely be "splurging" on was a hot air balloon ride (2 tickets cost the same as what we pay a month for our mortgage). From our research, these tend to fill up months in advance so we prebooked our tickets with the incredible Balloons over Bagan.  We were picked up by a Second World War era bus before the sun had even considered rising and found ourselves surrounded by wealthy, older Americans and Europeans to who the over $3oo price ticket per person was no big deal. After arriving at the launch site and receiving our safety brief (this whole process was *thankfully* far more organized and official than we had expected), we climbed into our wicker basket and set off to see the sites. The sunrise over the Bagan was truly a spectacular experience! Watching the sun appear over the Irrawaddy river and above the temples was honestly a sight we will not soon forget. Despite my excessive fear of heights, I was so overawed by what we are seeing that I forgot I needed to be scared. After our surprisingly smooth landing and our posh croissants and Moet (which I still have no idea where they got them from in rural Burma), we headed back on our suspension-less wooden busses to our hostel from where we headed off to Mandalay. And all this before 9am!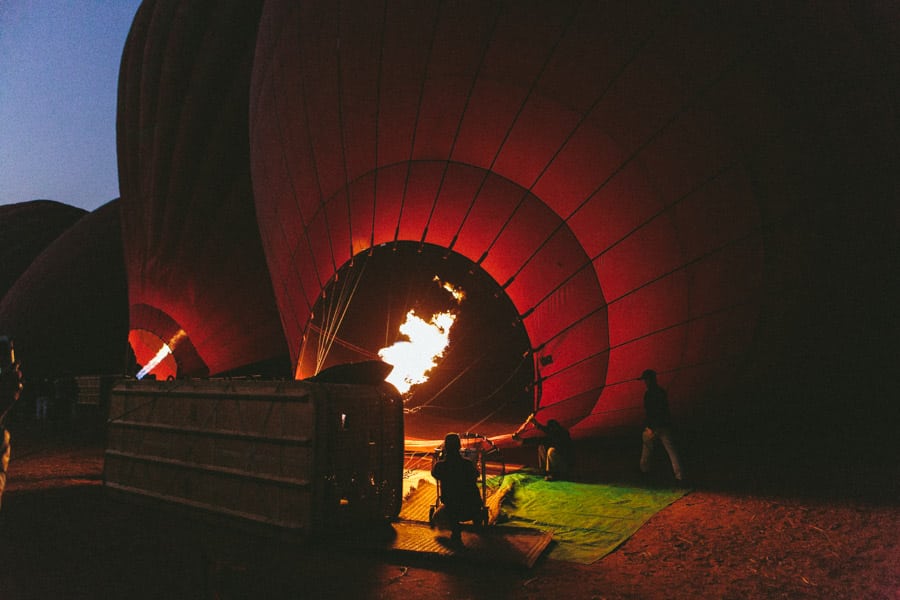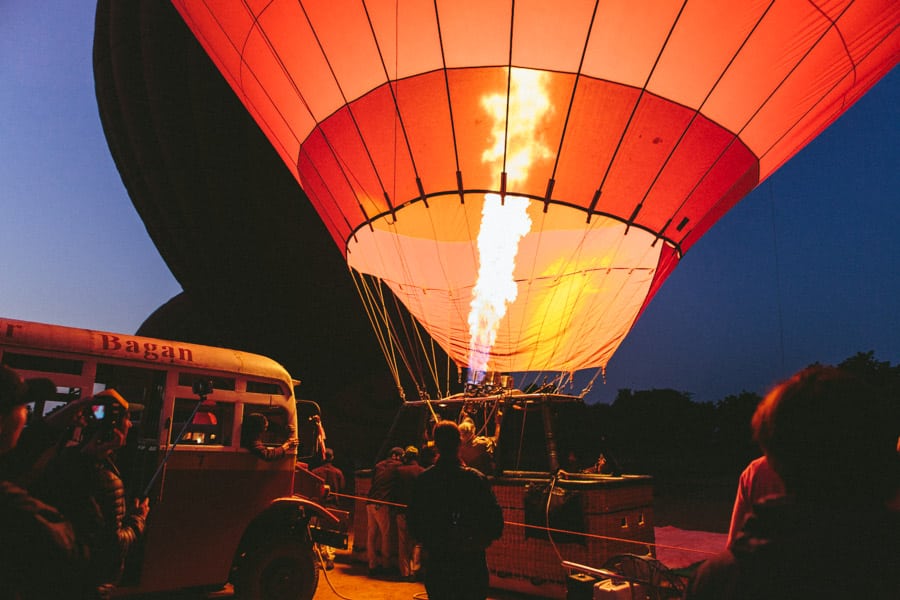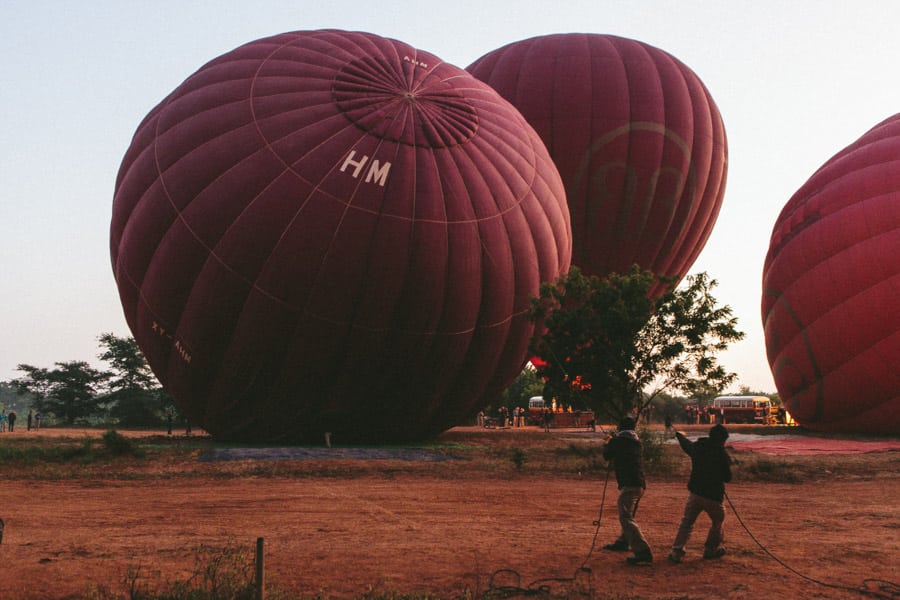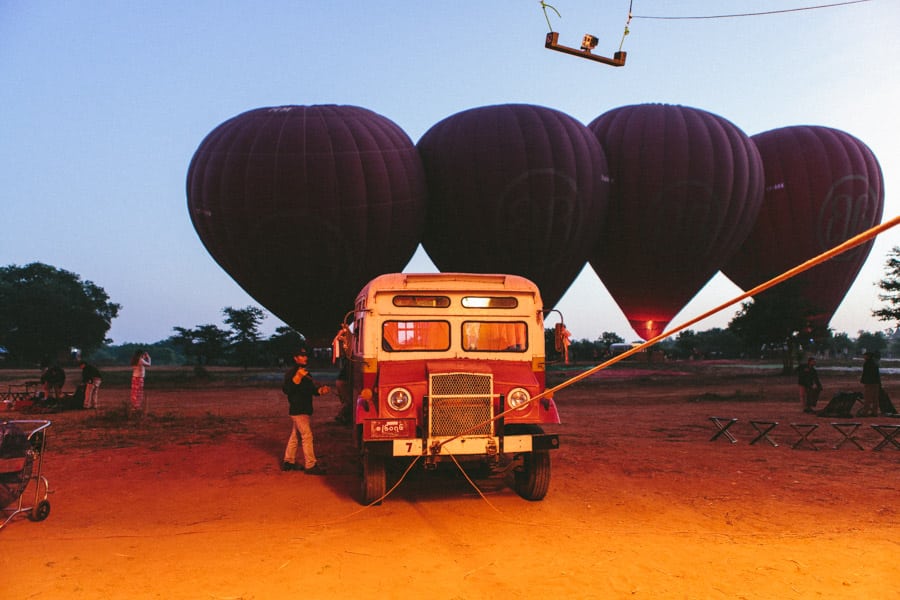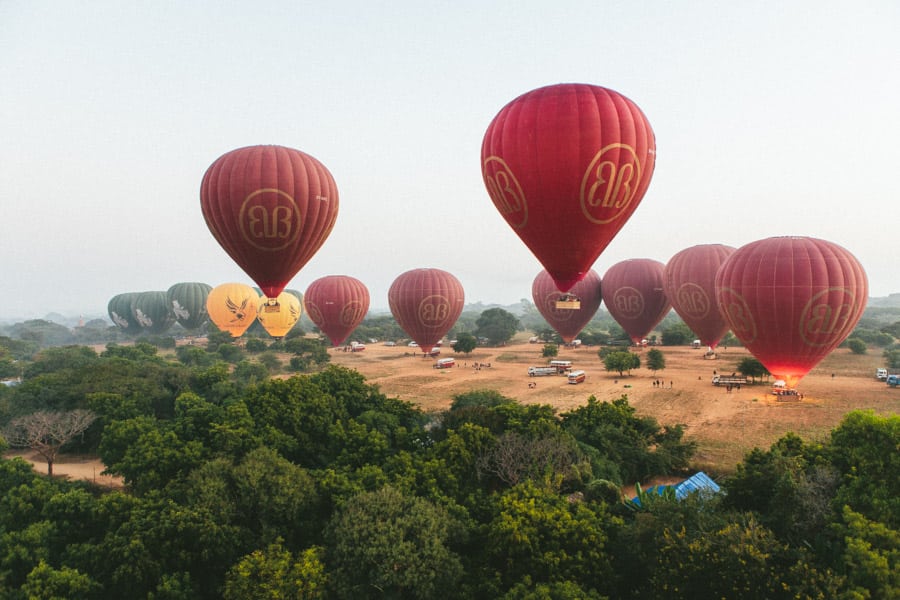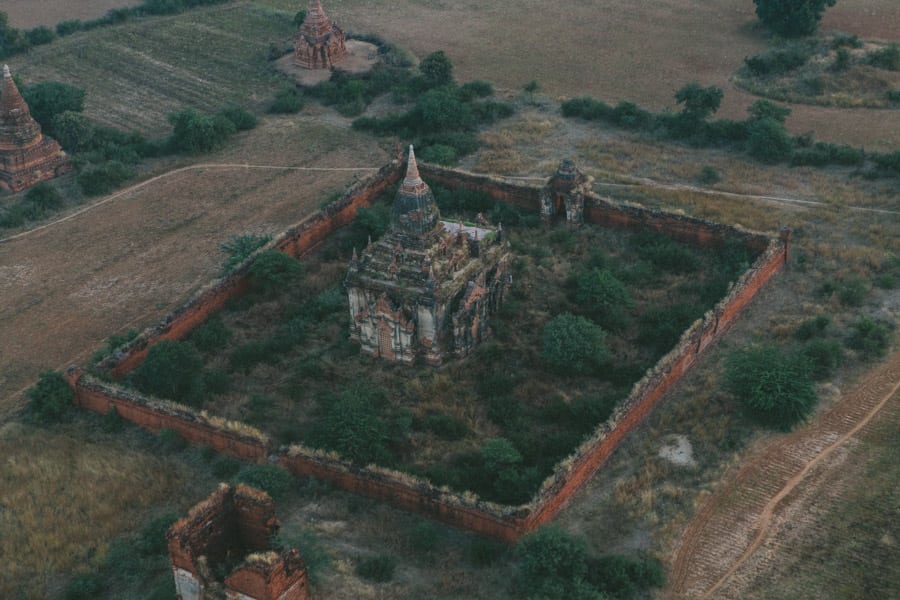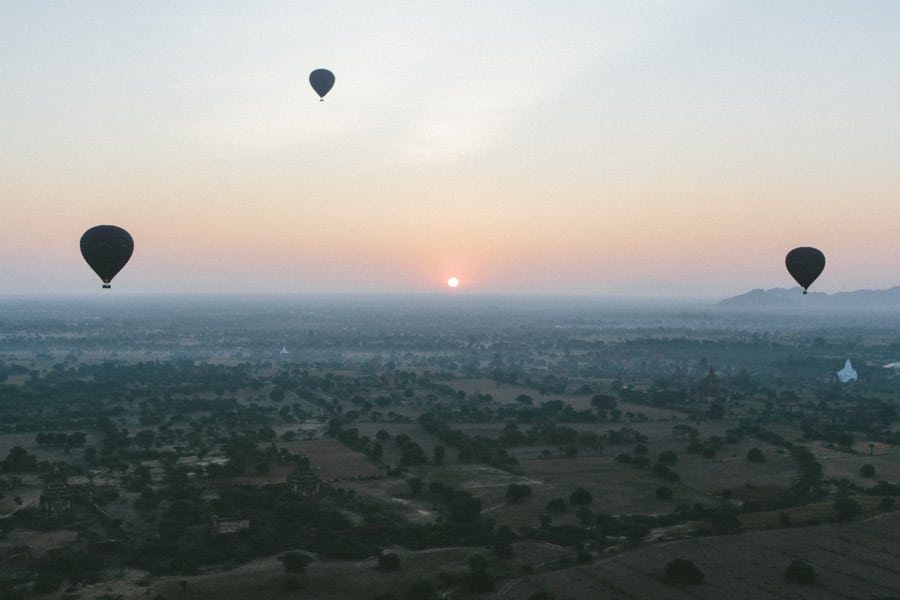 The Irrawaddy river, temples and sunrise. All in all, a good morning view…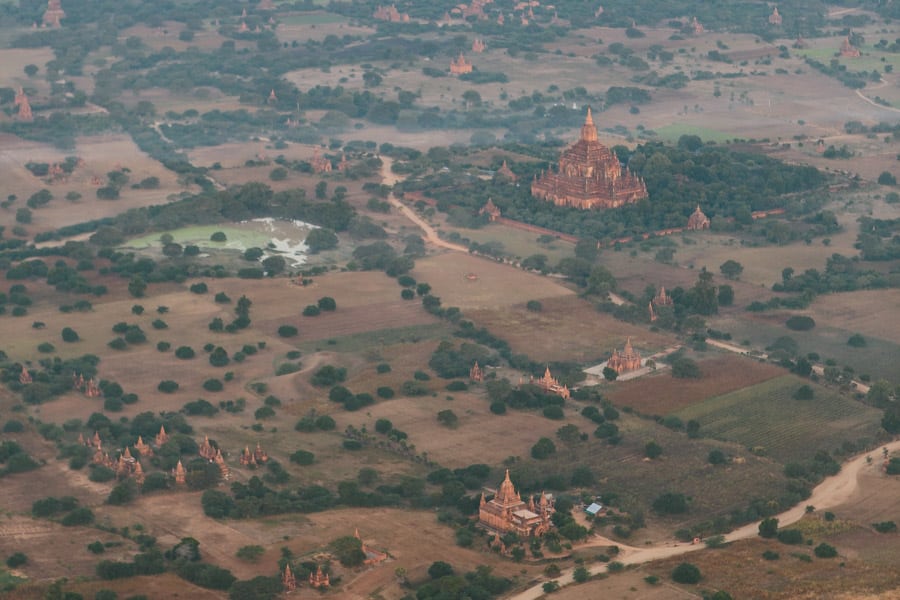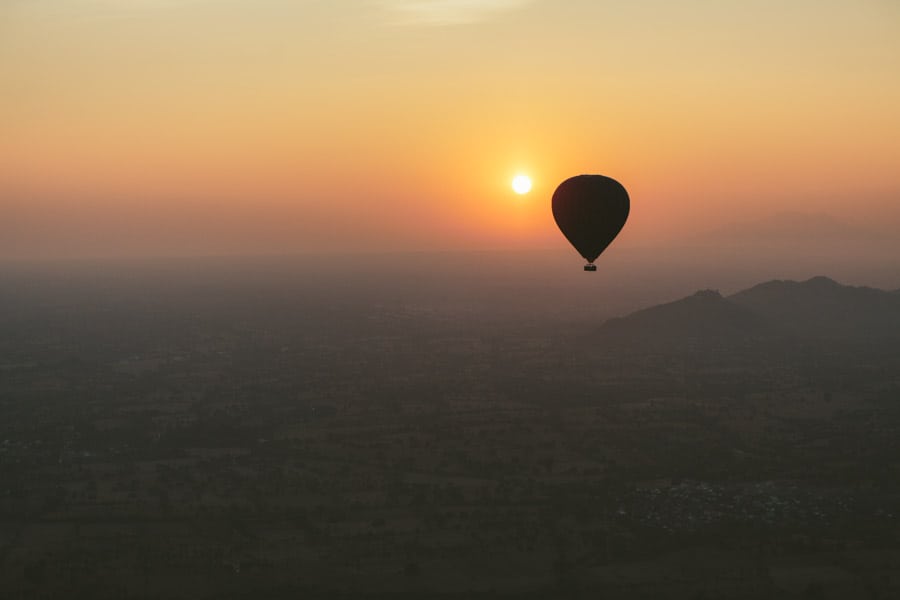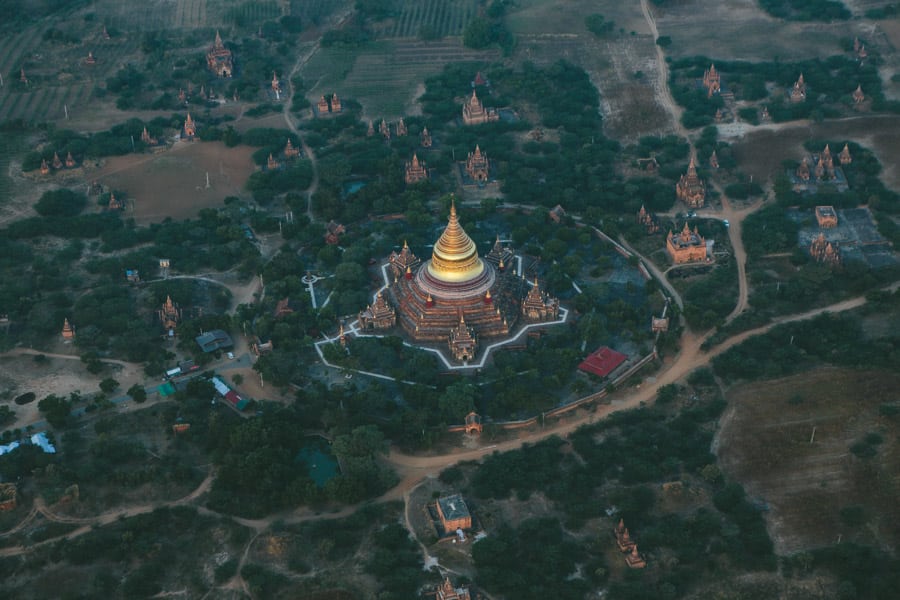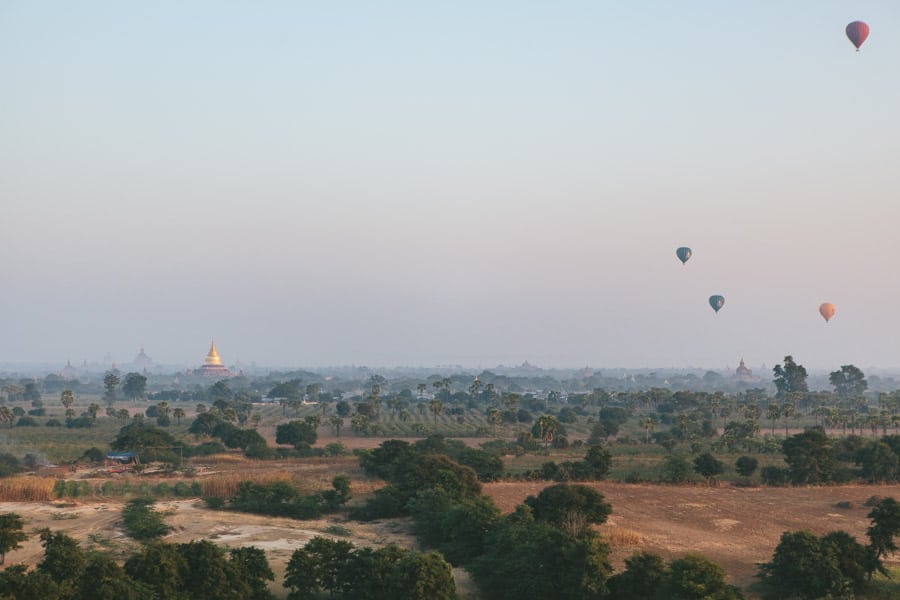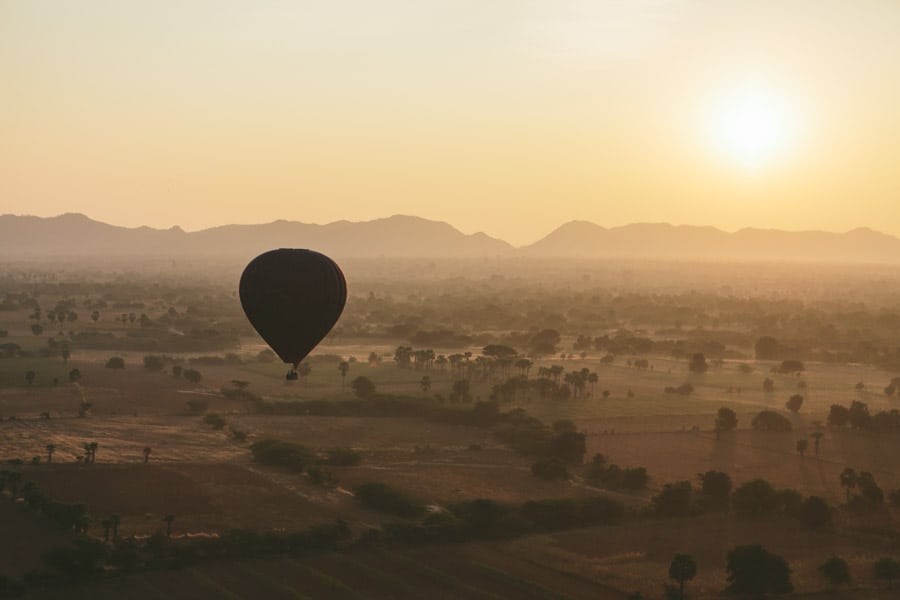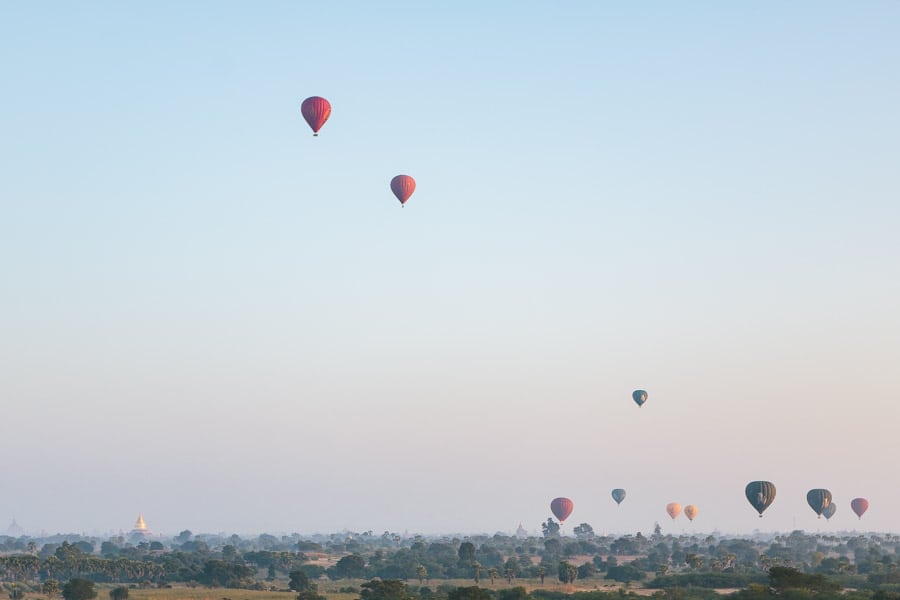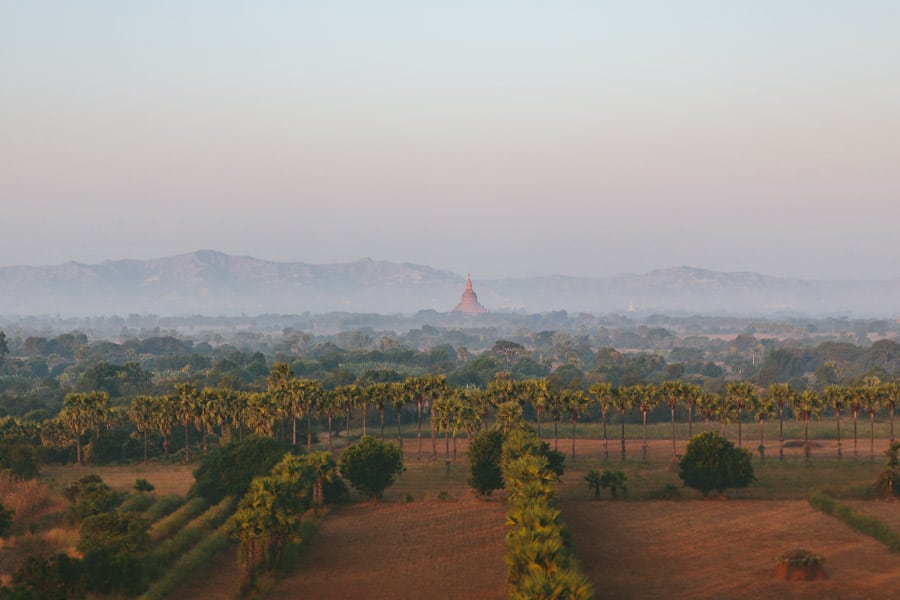 Almost as cool as flying over the pagodas, was flying over the nearby village and watching the mist clear as the sun rose over people already working in their fields.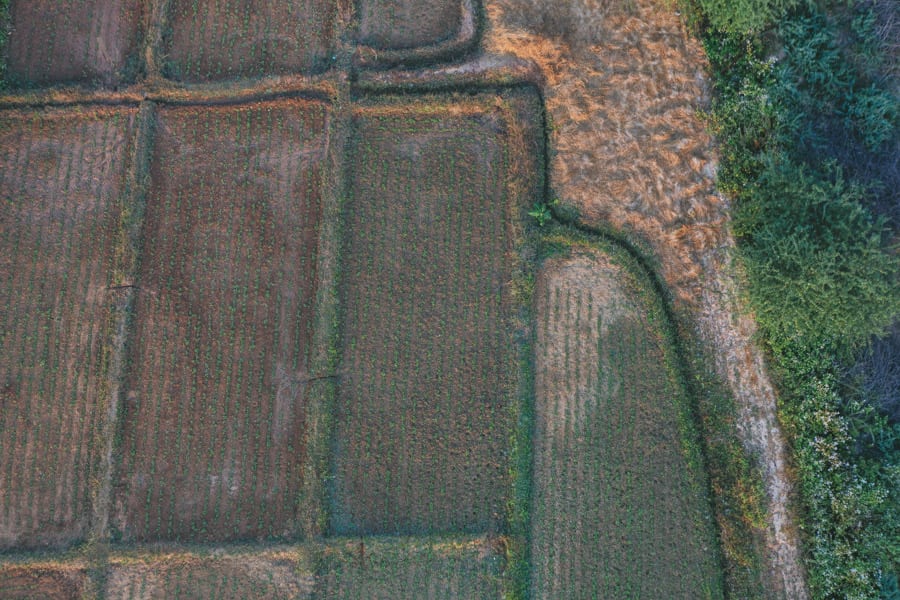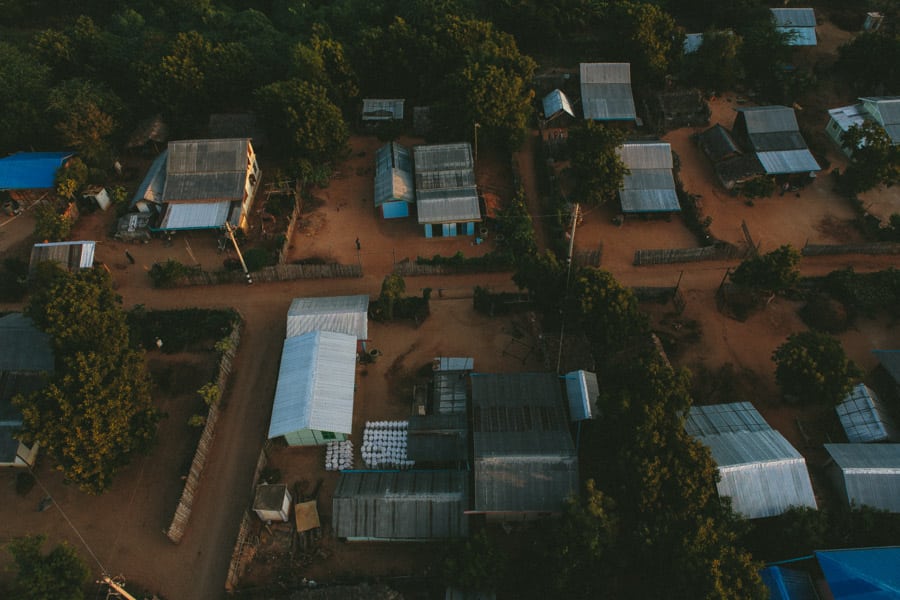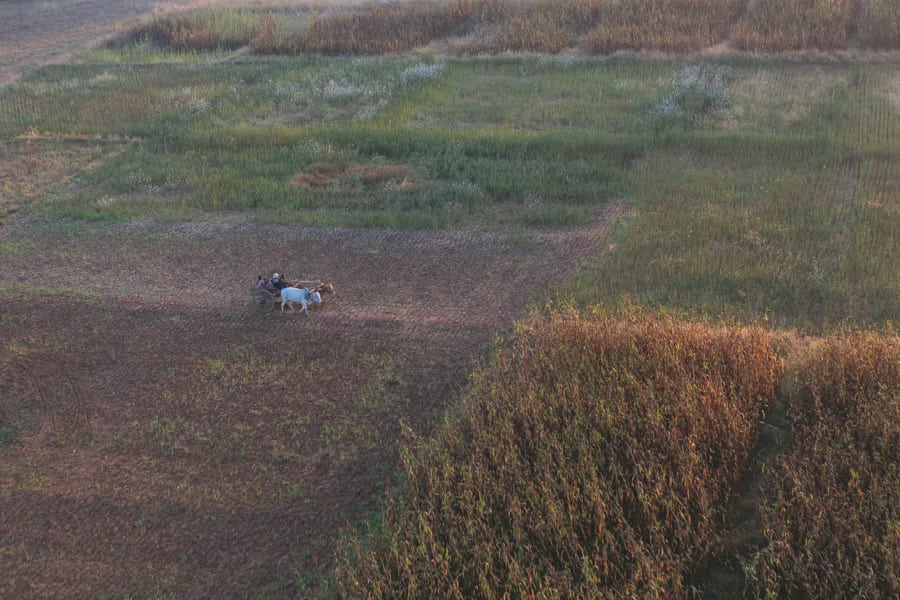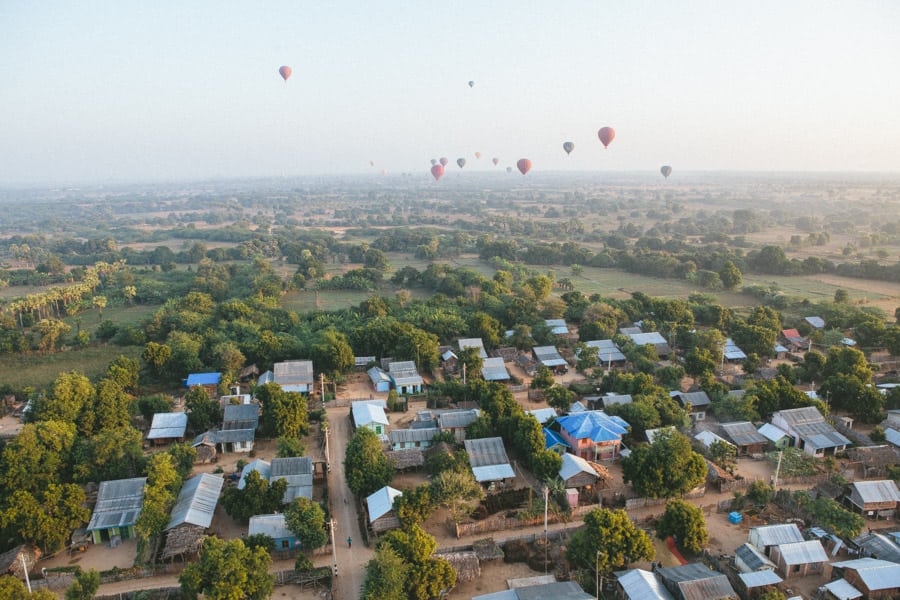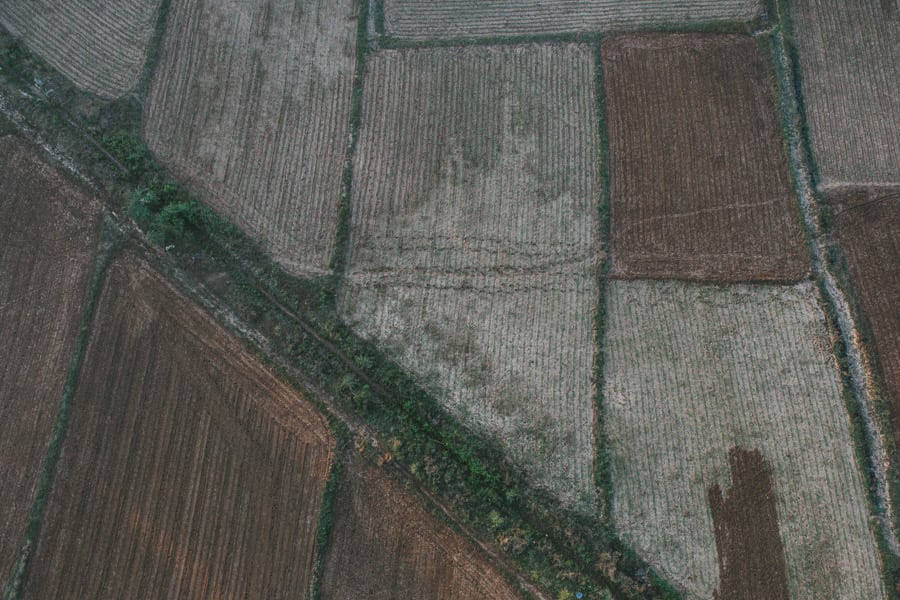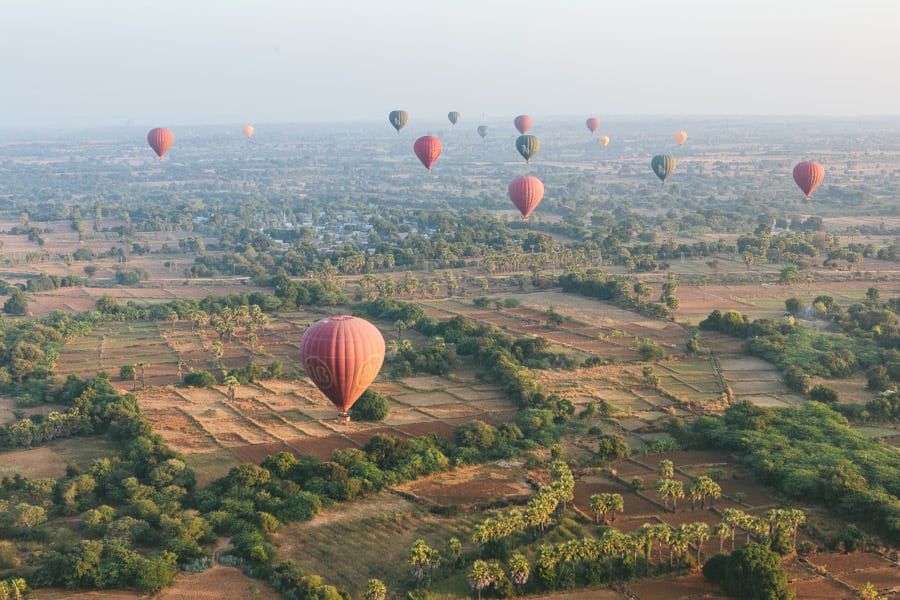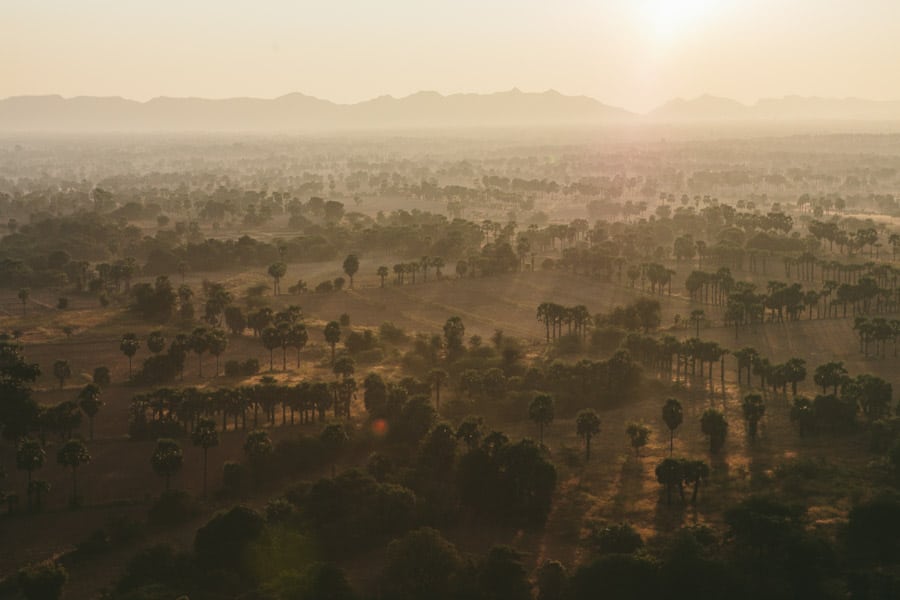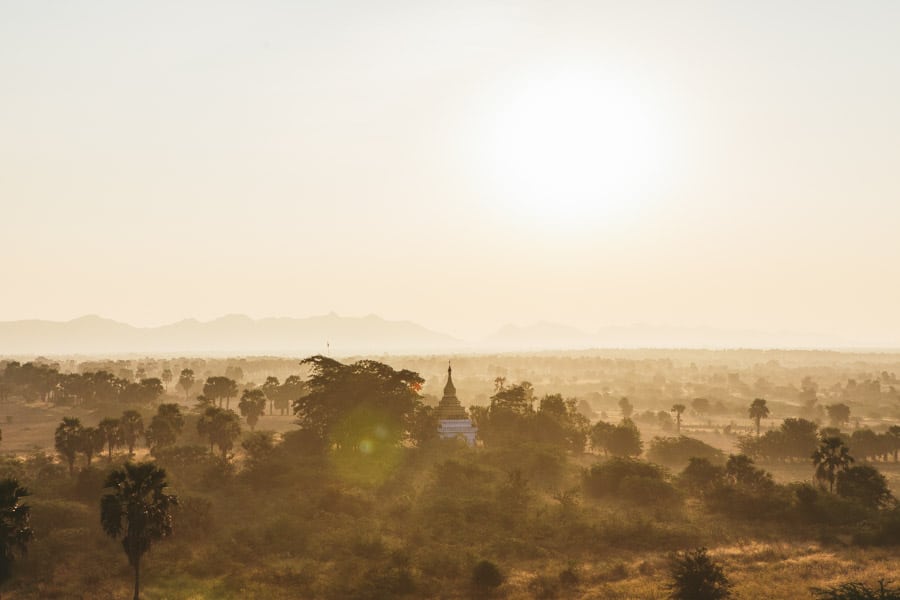 And to end, a couple of bad cellphone pics as we forgot to take any pics of ourselves with our real camera as we were too distracted shooting the scenery. And if there are no pics of us, where we even there?! ;)