Bolivia – Tupiza to Lagunas
Andy:
This day started with a hangover.
The previous night I was excited to be in Bolivia, to see our old friend Mark, and because I had lost our passports and then found them again… left on the back seat of a taxi. That won't happen again, I assure you. So while I nursed a pounding head, Szerdi and Mark (hereafter known as Sparky) organised our 4 day trip through the Bolivian deserts and mountains. Sparky had already spent the last 6 months travelling through South America, and it seemed had also become fluent in Spanish. So we ditched our English speaking guide and opted for the cheaper Spanish speaking guide option. This was great, because Sparky got to practice his Spanish, and even though he was doing a stella job of translating for us, we managed to pick up a lot as we progressed through the trip. Our guide also happened to look like Chino Marino from Deftones, which was also nice.
So we grabbed some bags of Coca leaves to chew for altitude sickness and settled into the jeep, which was to be our dusty and bumpy steed for the next few days.
We chose to start this trip from Tupiza because the first day has some amazing scenery that is often missed by the visitors on the main circuit of the famous Salar and desert tour who start at the depressing little town of Uyuni. The hills in this area all have a brown and purple colour, and are broken by spine-like peaks and deep craters, giving it a moonscape feel. (The shadows from the clouds kind of ruin the effect in the photos, but you get the idea.) From here we travelled through some small and remote mining towns. Despite being the poorest country in South America, Bolivia is surprising rich in minerals. All day we travelled along the bumpy roads, getting higher and higher in altitude. Tupiza sits at 2990 metres above sea level, and it's already hard to breath there, but as we went higher the harder it was to breath and the more coca leaves we chewed.
You'll notice snow-capped peaks. Bear in mind we were in the southern hemisphere nearish the equator, in the height of summer. Just to give you an idea of how high we actually were. Late that afternoon we reached a surreal, colonial stone ghost town, abandoned after a devastating spread of leprosy… or so one theory goes. The other is that the slave driving Spanish miners couldn't handle the high altitude and the bitterly cold winters, so fled to a town lower down. That night we made it to our accommodation in howling winds. We got warmly dressed without showering, it was too cold to shower, and had some dinner. I was feeling exceptionally cocky about my immunity to altitude sickness since we were now sitting at almost 4500 metres without any symptoms… and my hangover had dissipated.
Then the vomiting started.
I pretty much spent that entire night puking into a little rubbish bin.
The next morning I couldn't even put my own shoes on, and Szerdi and Sparky help pack and load my bags. I oozed into the back seat of the Jeep and that's pretty much where I spent the rest of the day, while the other guys enjoyed the sights. That day of the trip is shrouded in a sickly haze for me, so Szerdi will have to take over from here…
Szerdi:
With Andy being a bit arrogant about his seeming immunity to the altitude, to be woken up in the middle of the night with him shouting into the rubbish bin was a bit of a damper on the trip. The second day of the trip turned out to be my favourite despite my husband seeming on the verge of death most of the day. It got so bad by lunchtime that while Mark and I ate our delicious lunch prepared by our crazy cackling cook Ira,  Andy slept in the car. We seriously considered cancelling the trip and heading to the lower altitude of Chile which lay an hours drive South as altitude sickness can at times result in serious complications and by that stage we were over 5000m above sea level and only going higher. Luckily for us Andy managed to pull himself towards himself and we continued on the trip that would prove to be one of our main highlights of our time in South America.
 Day One: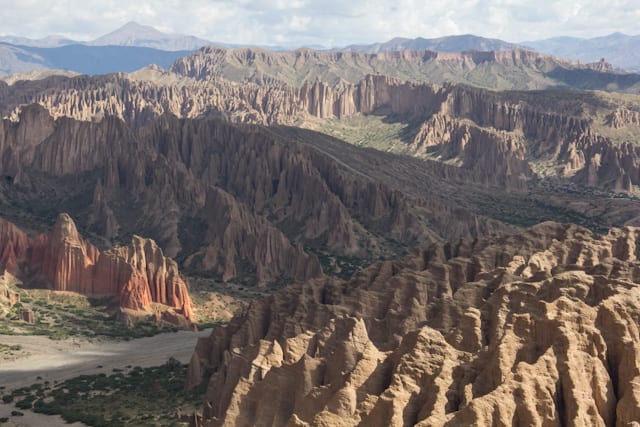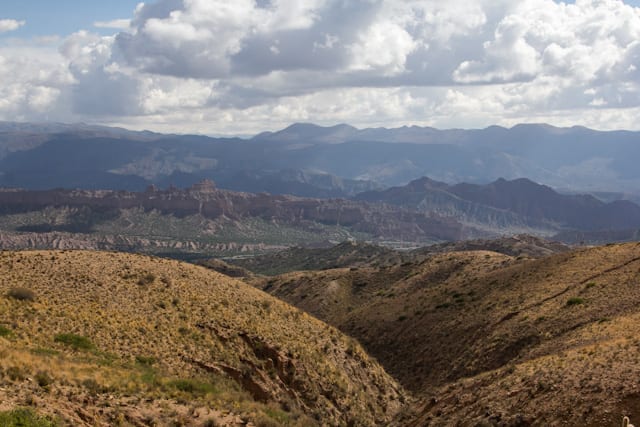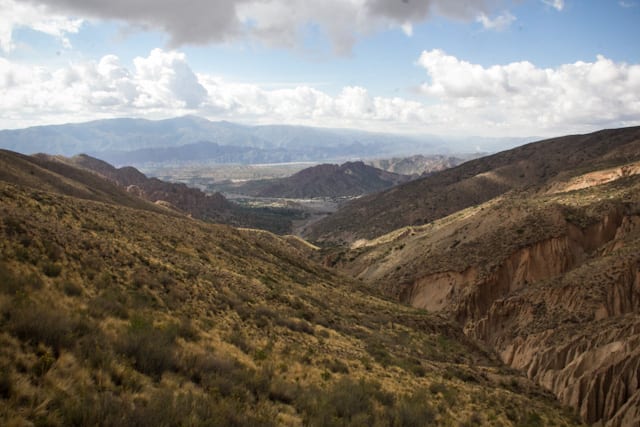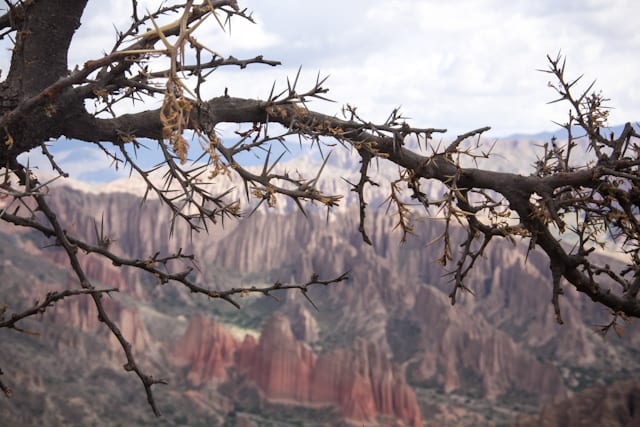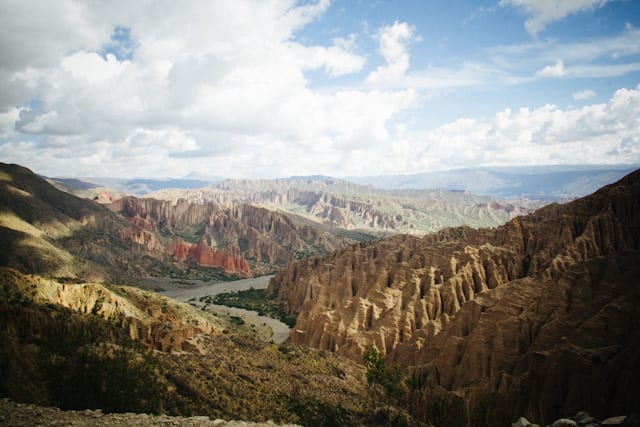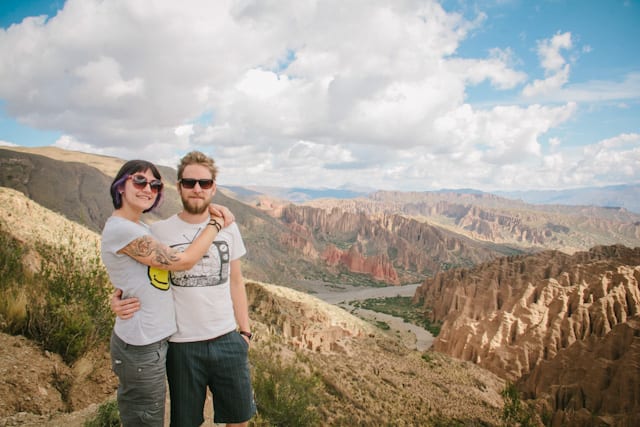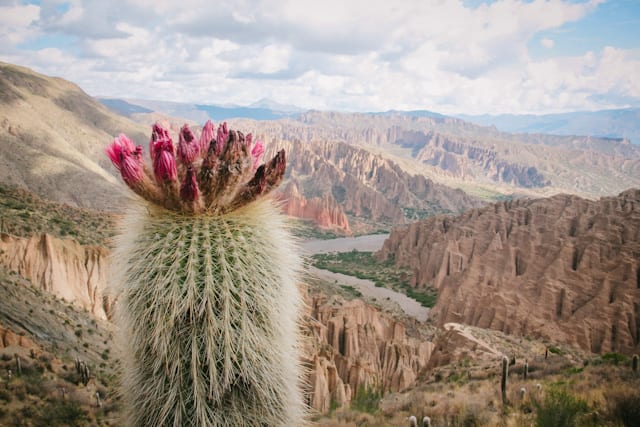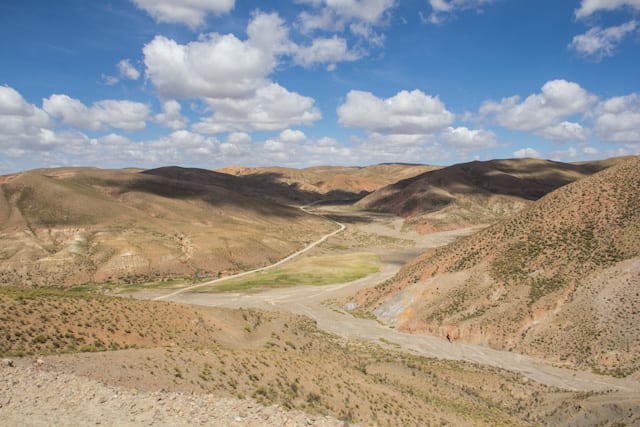 View from a speeding, bumpy car…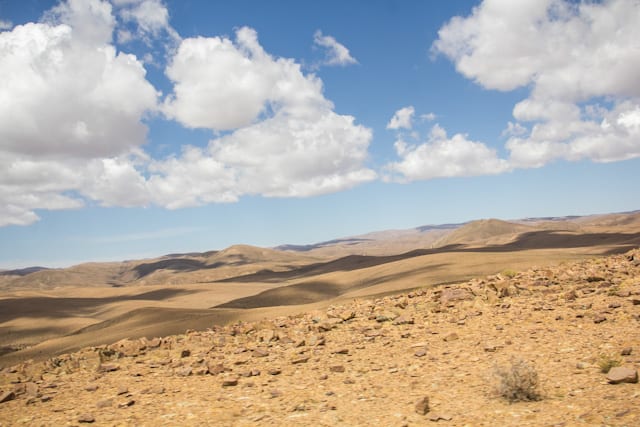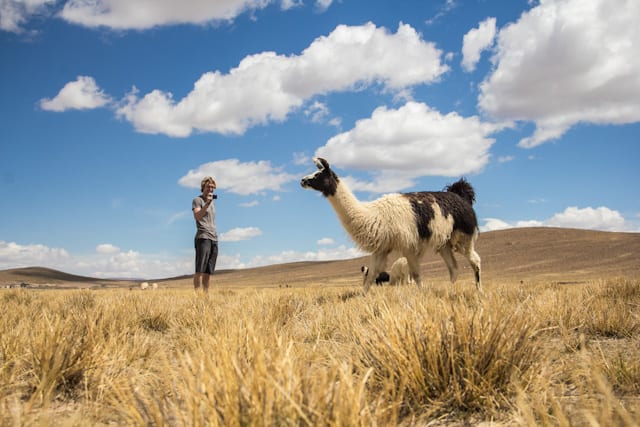 Much to my(Szerdi) delight, there were Llama's everywhere (Llama is pronounced "Yumma" in Spanish) and these Yumma's were documented a LOT! I even managed to infect Andy with my Llama obsession.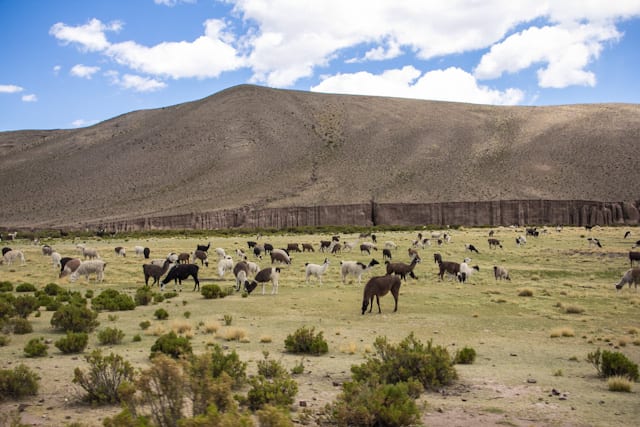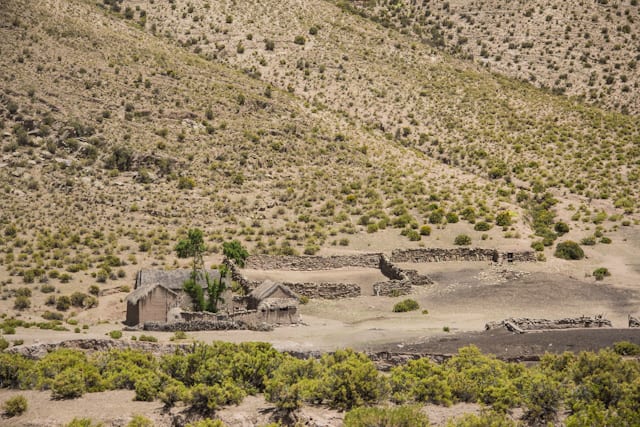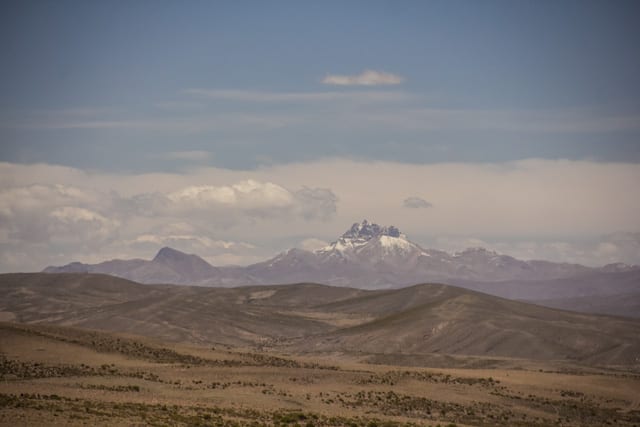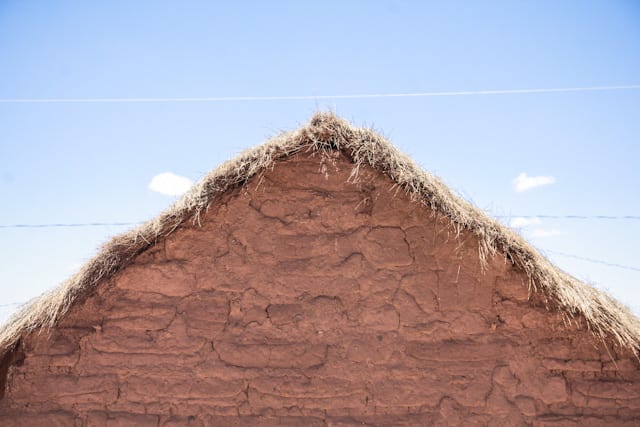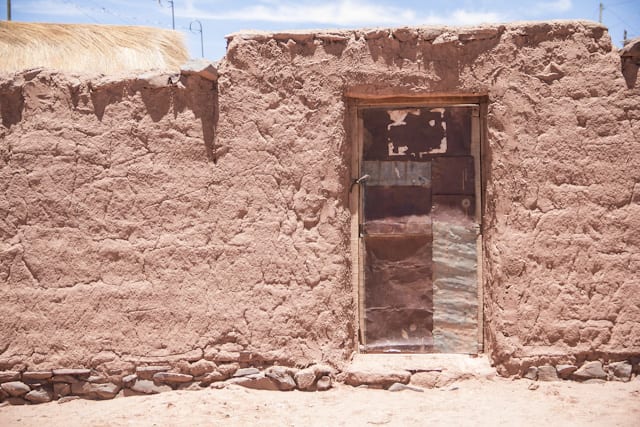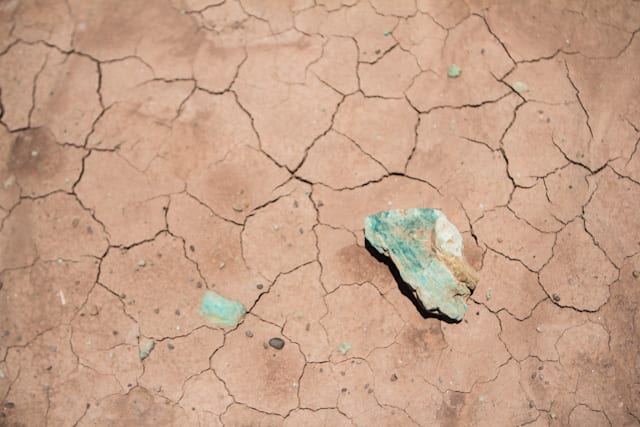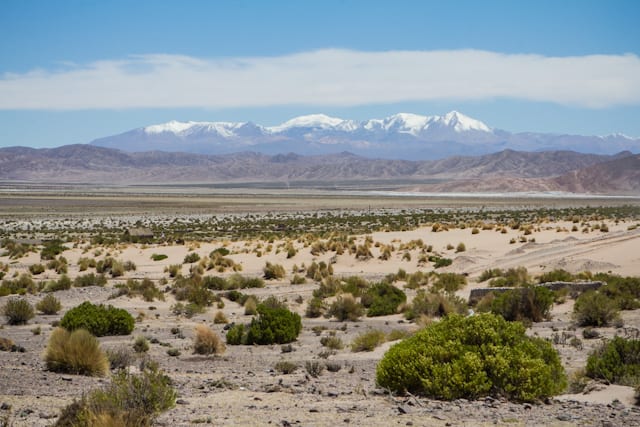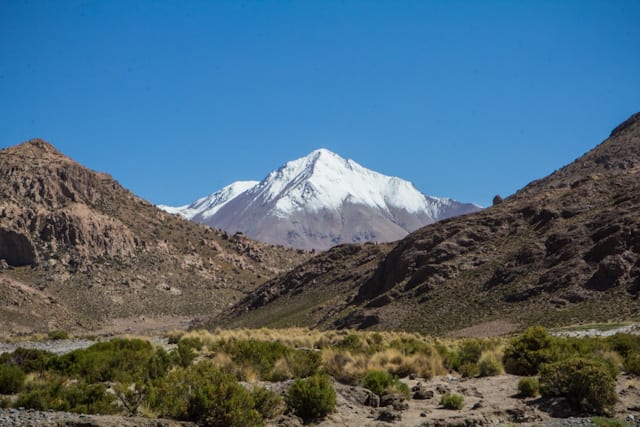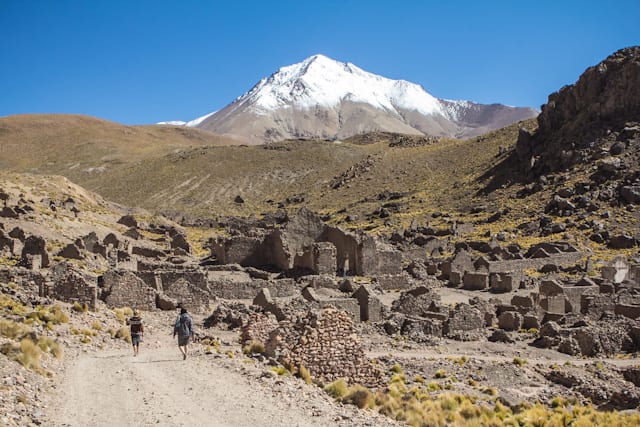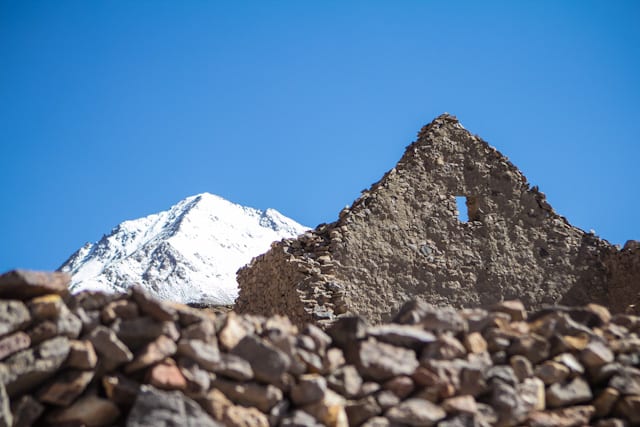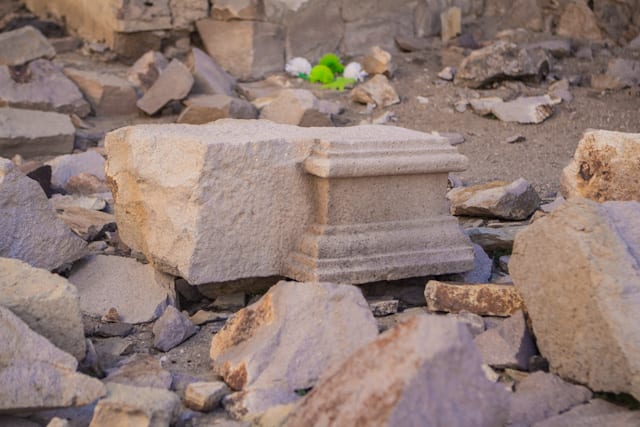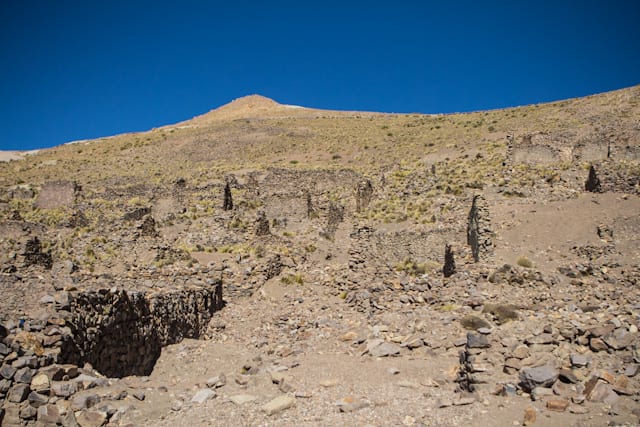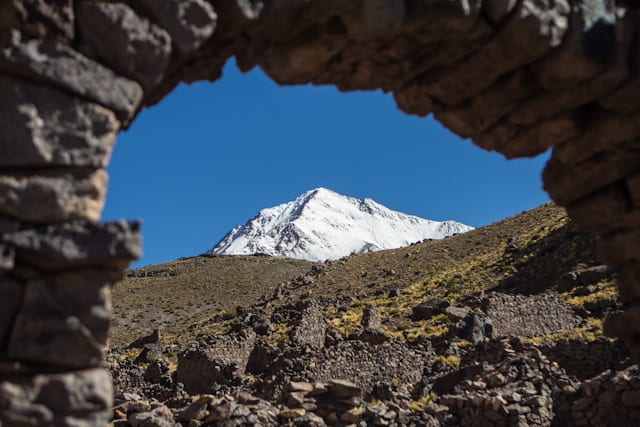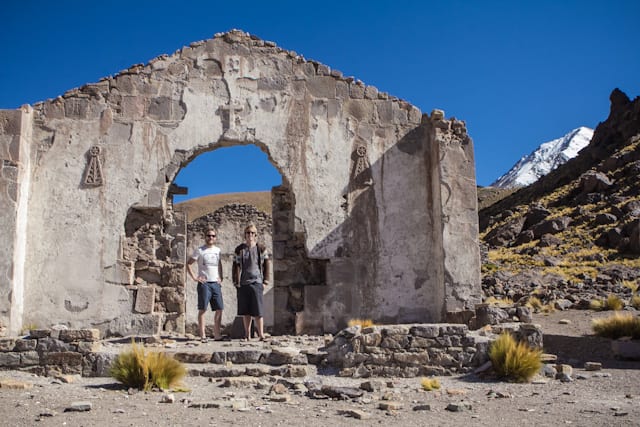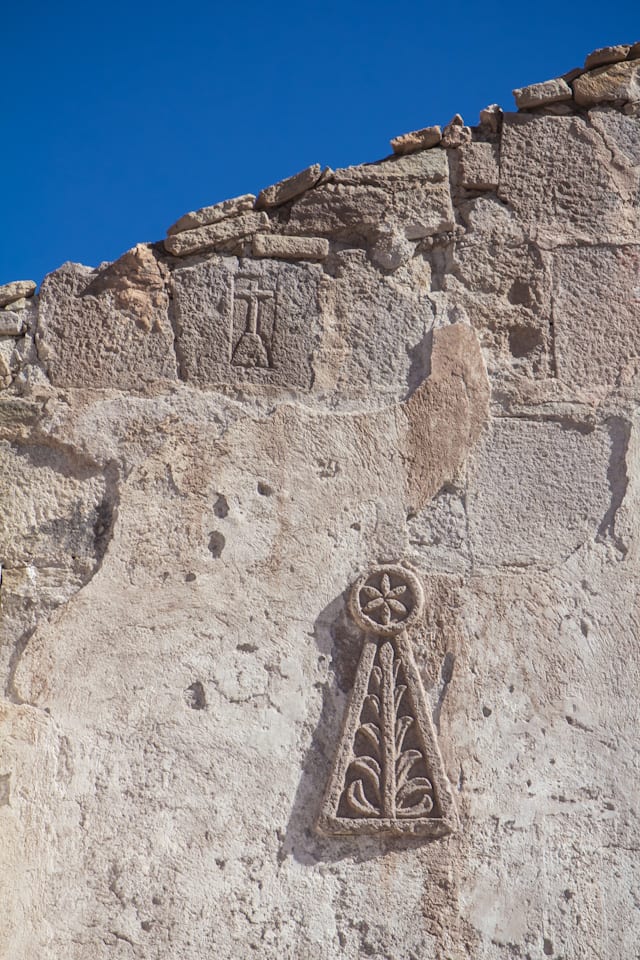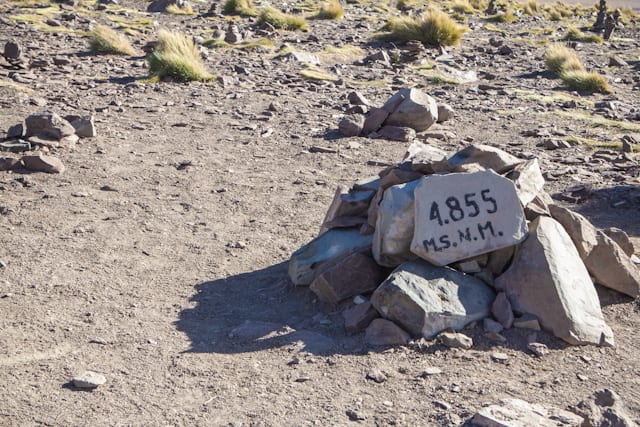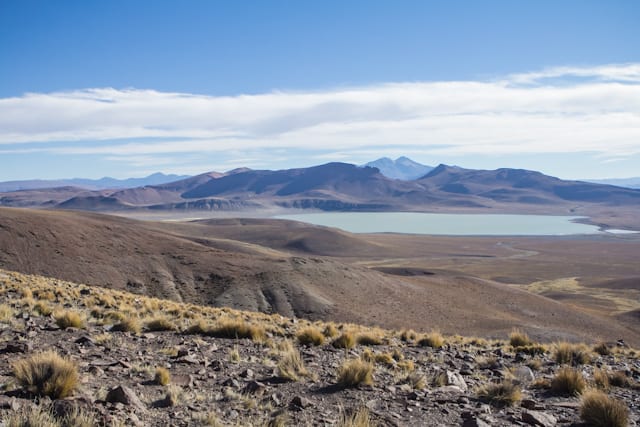 One thing to be said for the Bolivian desert is the Lagunas  are of the most mind blowing colours and are usually situated below a mountain topping over 6000m above sea level! In the next fours days we saw white, turquiose, green and red lagunas which all looked like they had been coloured by an over-imaginative Photoshop student.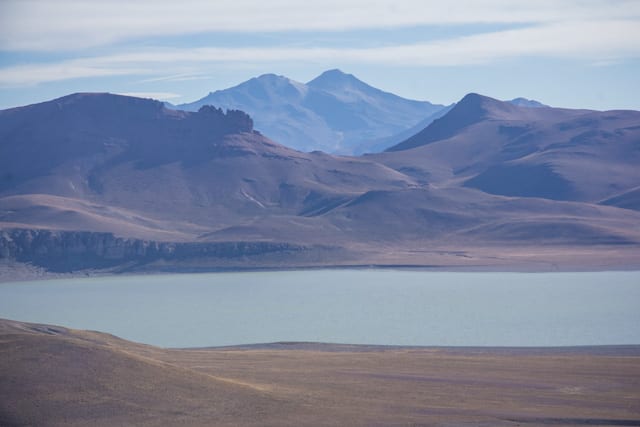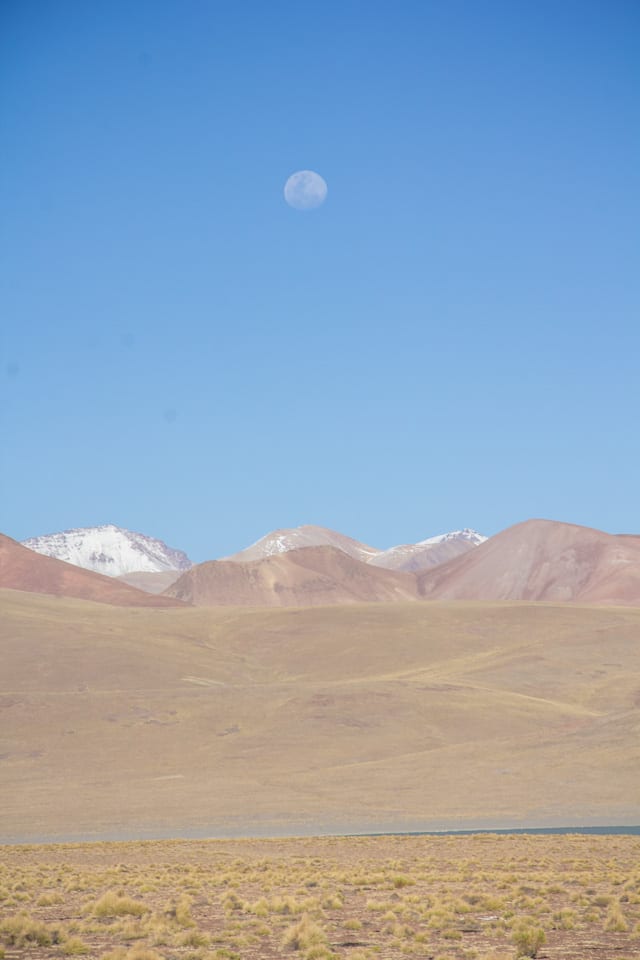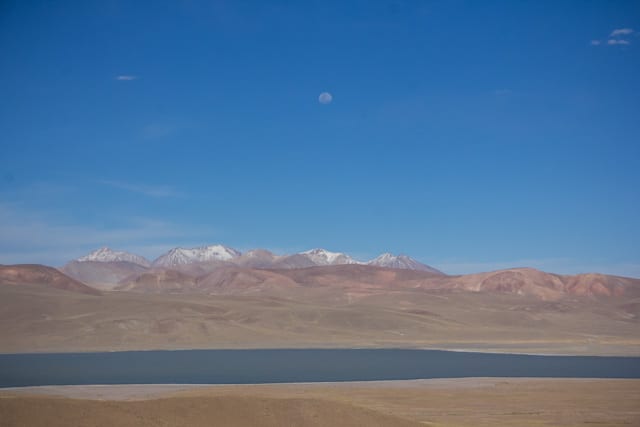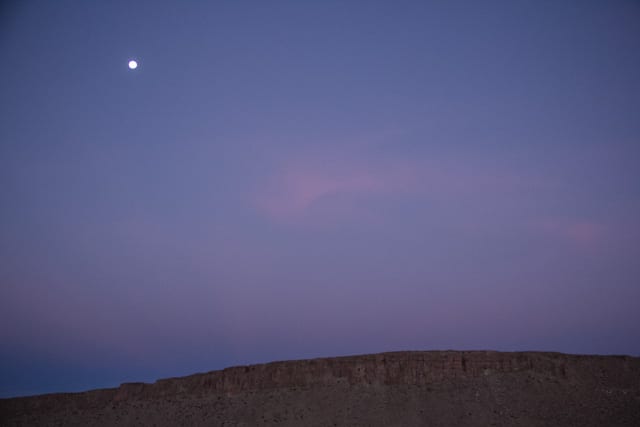 Day Two
I only realised how seriously sick Andy was when he didnt get out the car to come and see the "Casa de Llamas". Mark and I spent ages hanging out and photographing these ridiculous animals while Andy sat awkwardly outside the car not wanting to try and make Spanish small talk with our driver and cook.
Have I mentioned that I love Llamas and our time at "Casa de Llama" confirmed to me that one day I WILL have a pet Llama!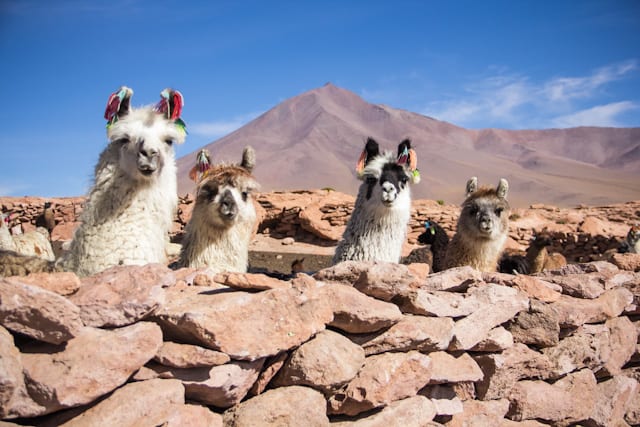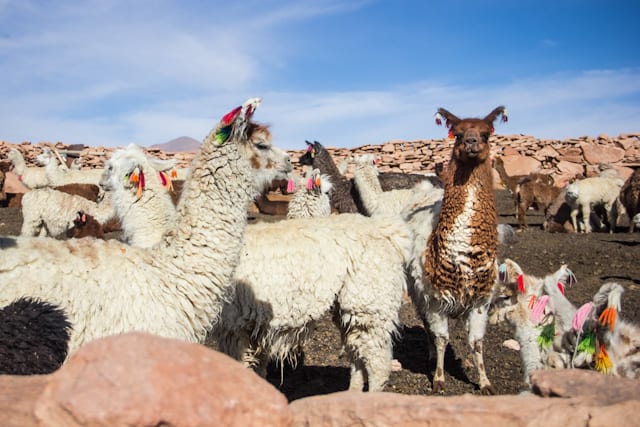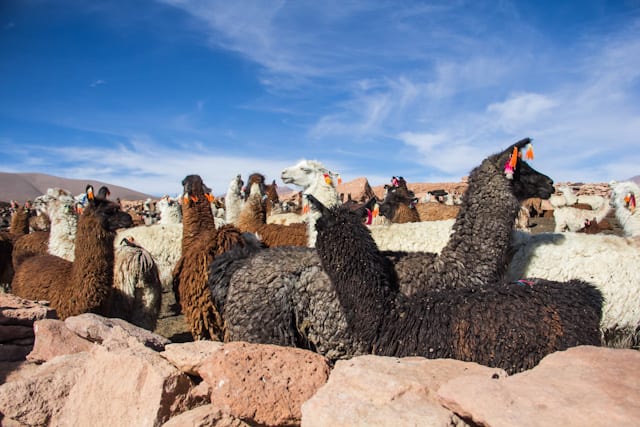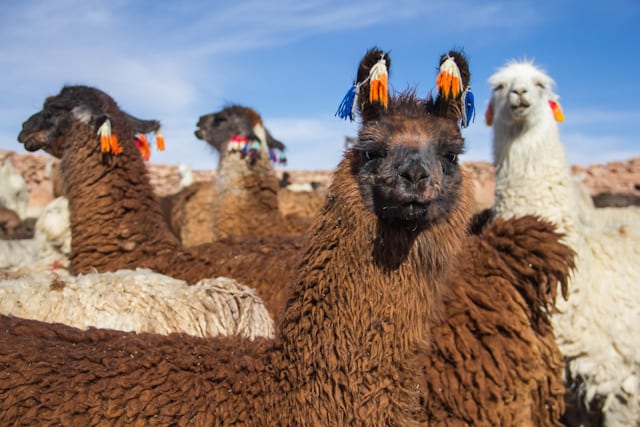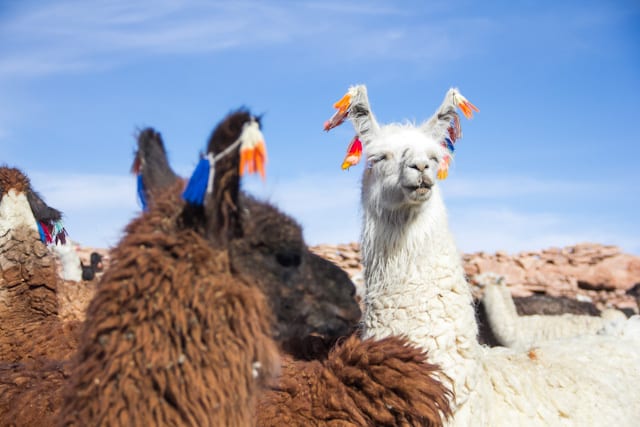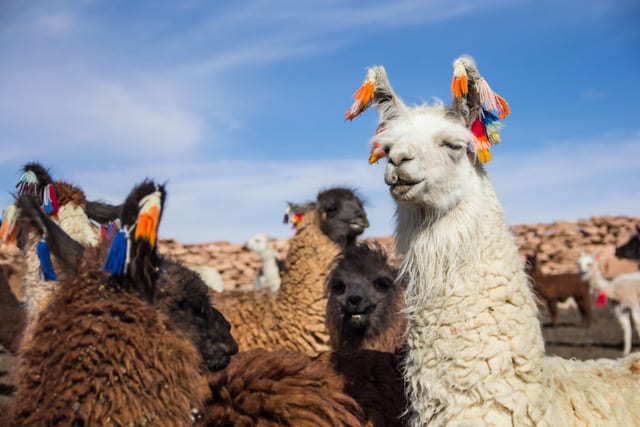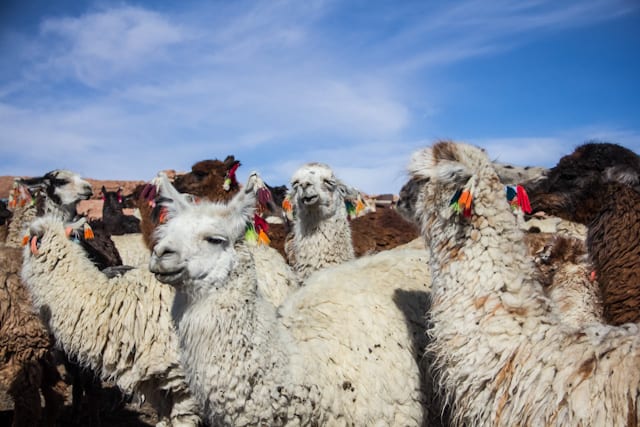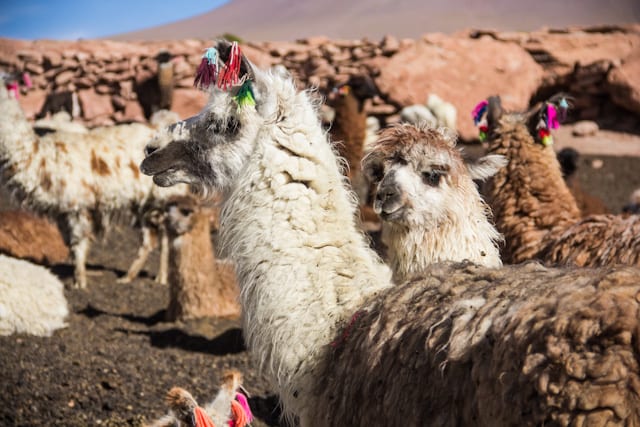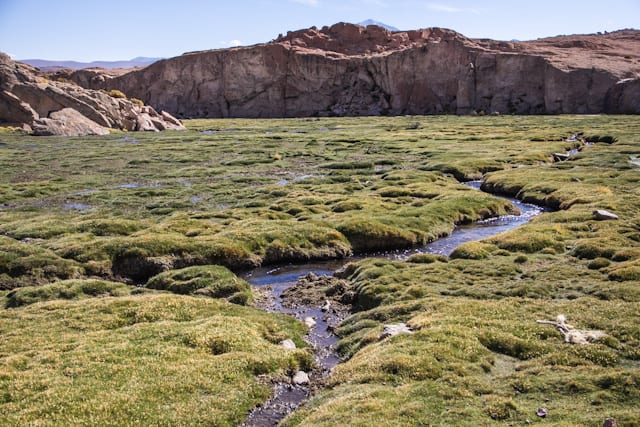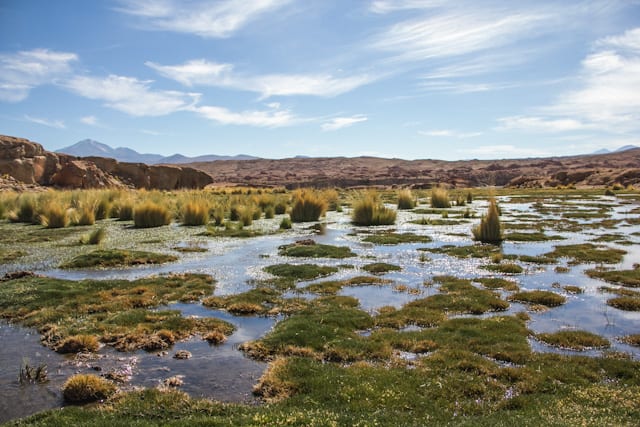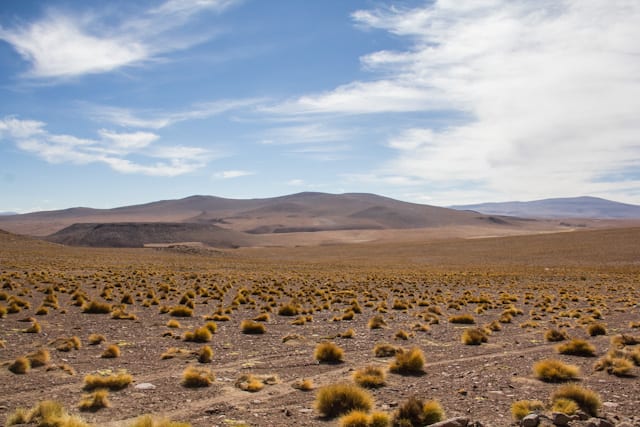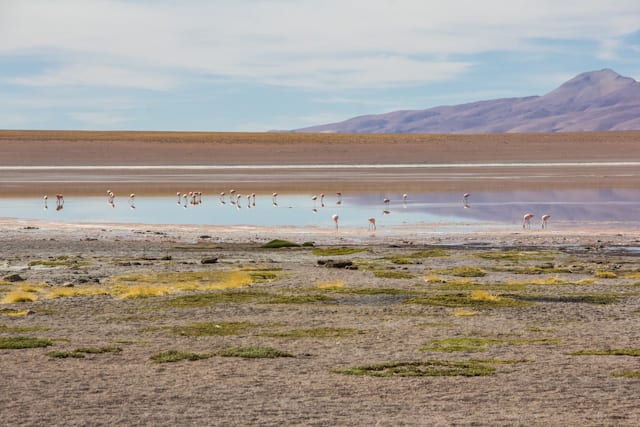 This was our first sighting of the desert's famous flamingos that fill all the non toxic lagunas. Perhaps one of the most mind blowing parts  of this entire trip was the ridiculously bright and vibrant colours everywhere.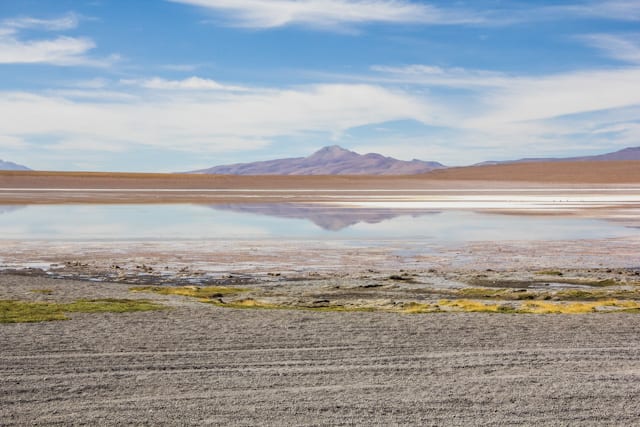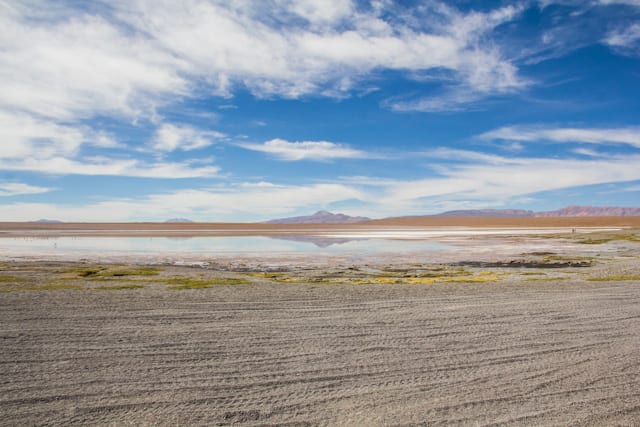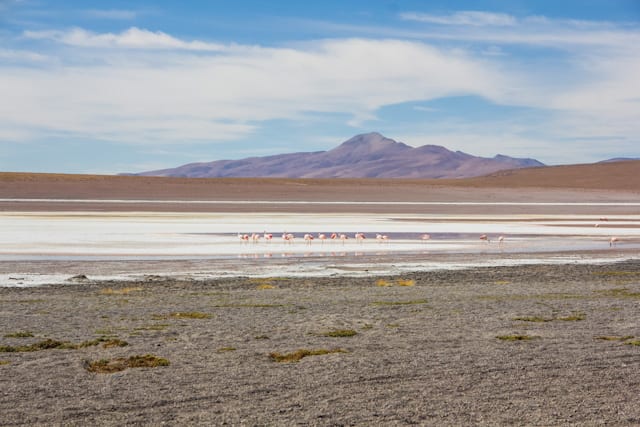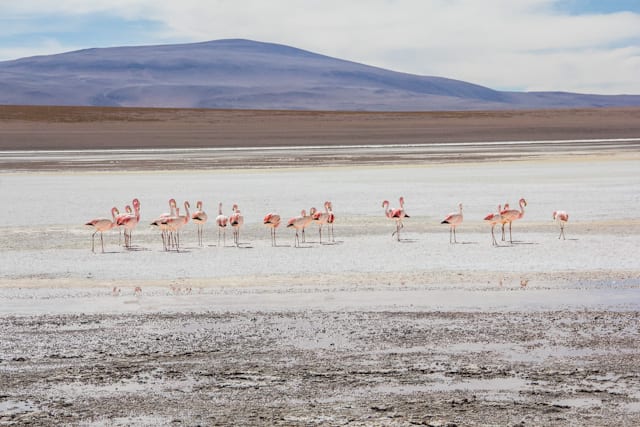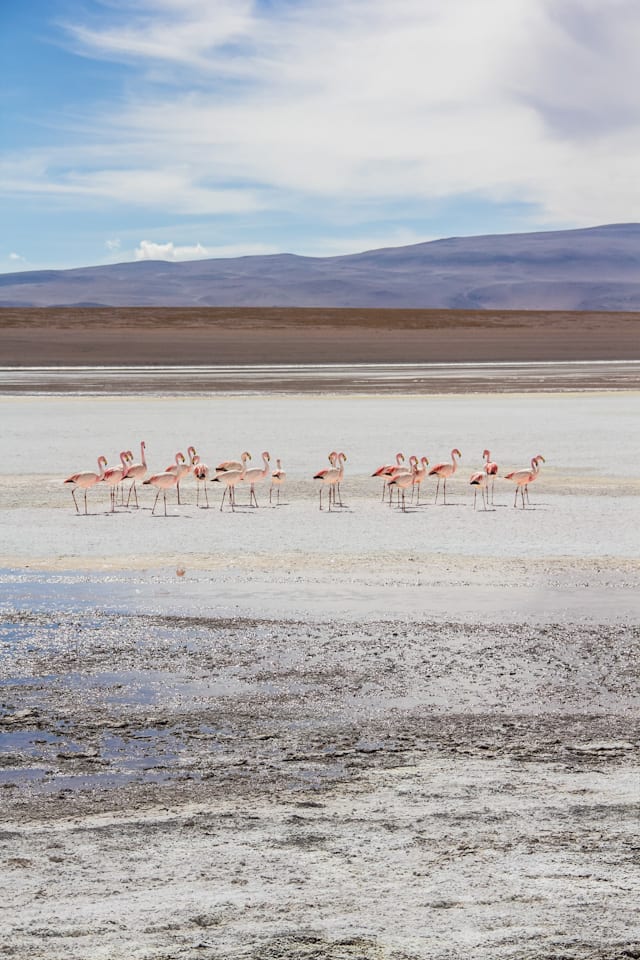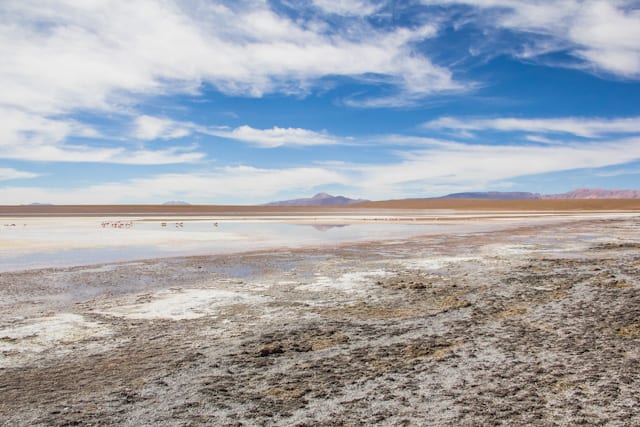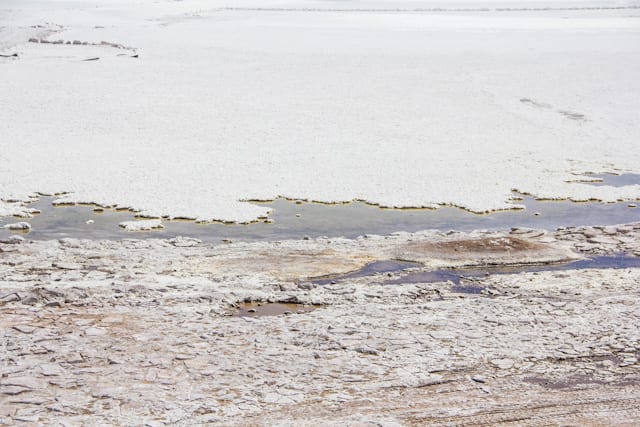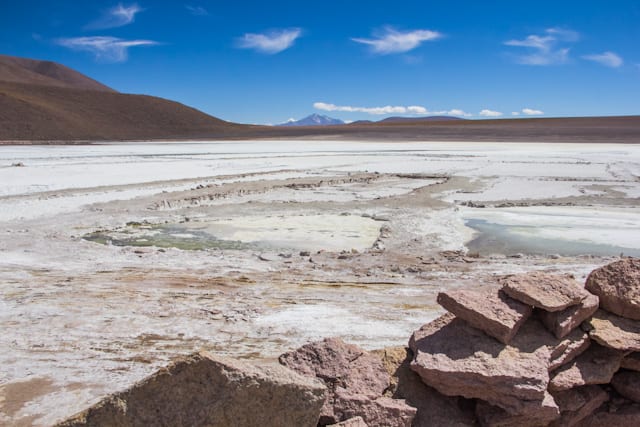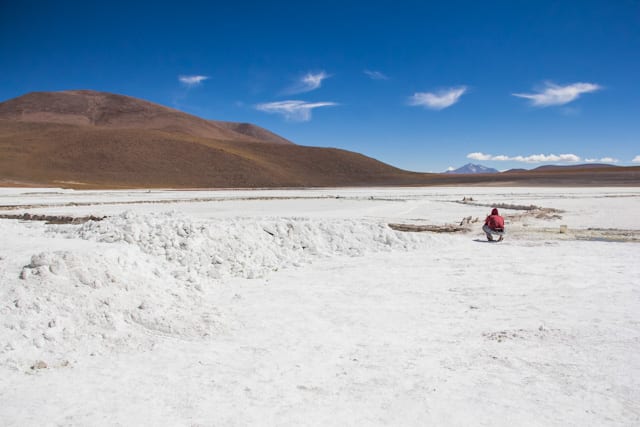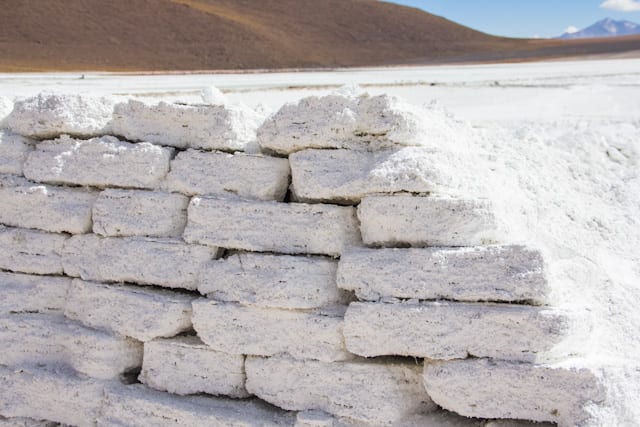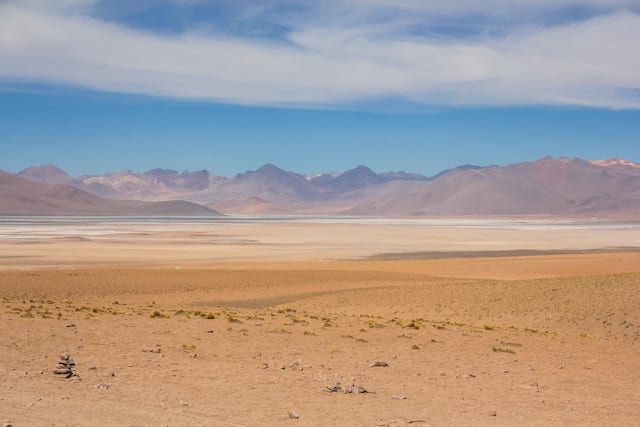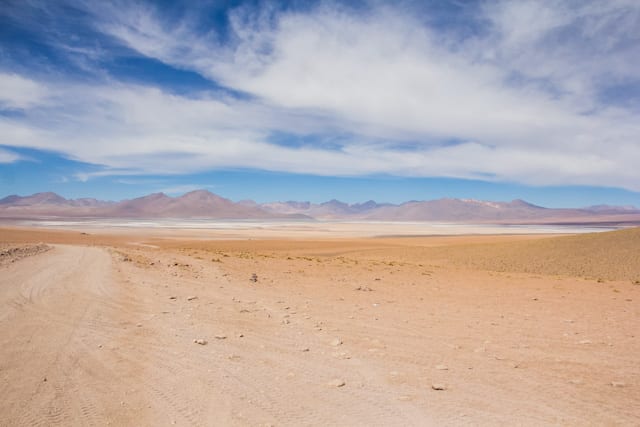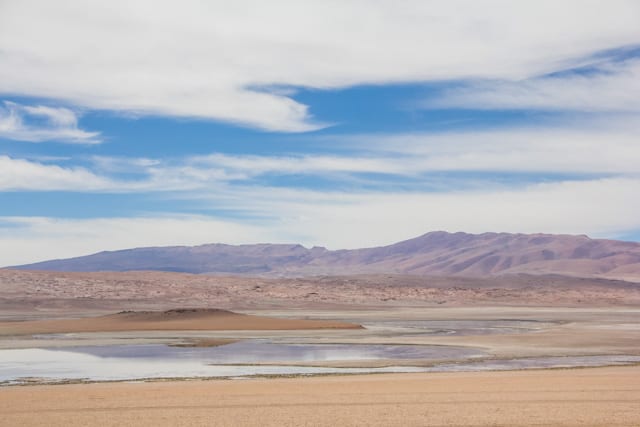 The hot springs of Chalviri, Laguna Polkes was one of the highlights for me of the desert trip and one I had been looking forward to most. The scenery around here was so vibrant and so beautiful you honestly feel like you have stepped into a dream. It is ten minutes from the area known as the Dali desert and you really can almost imagine these landscapes being created from the mind of someone like Salvador Dali.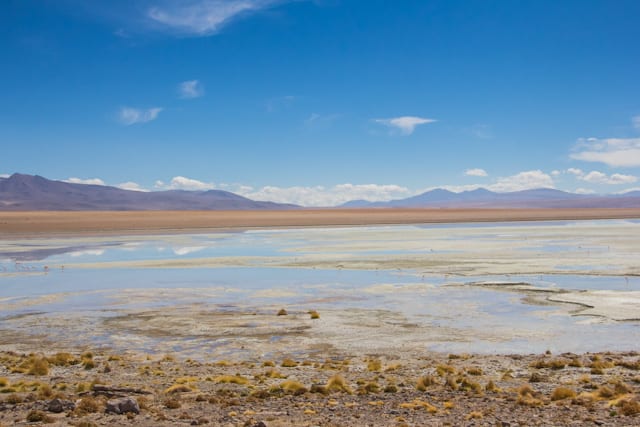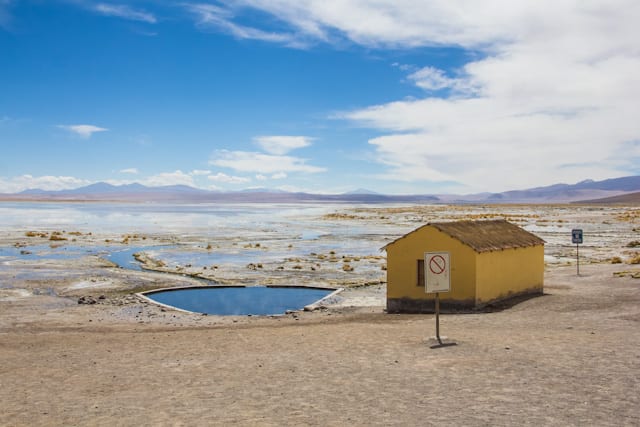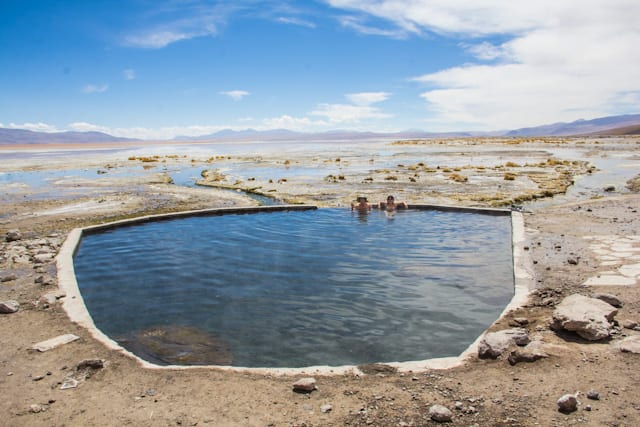 Andy even managed to get out the car at this point and take a picture of me and Mark bathing in the 30 degrees celsius  hot springs.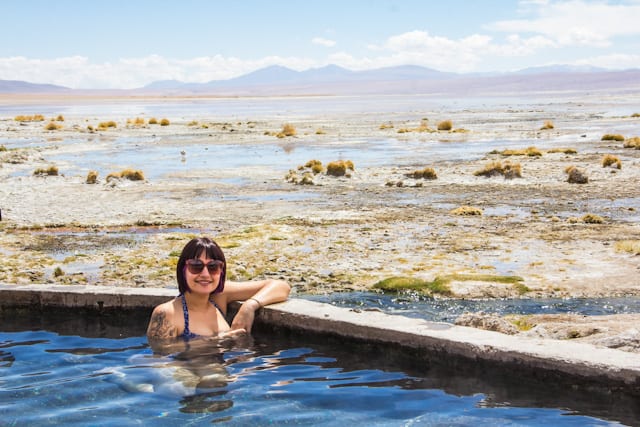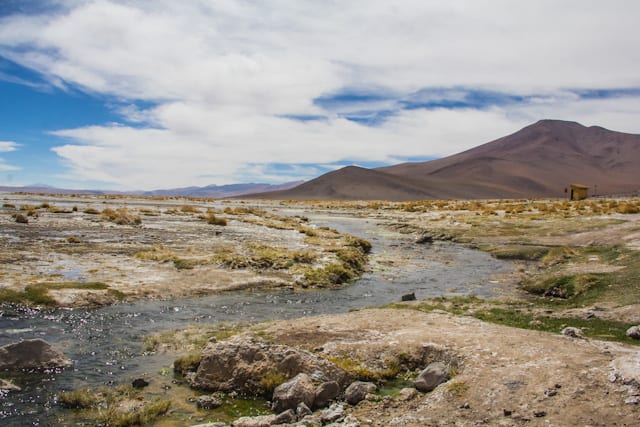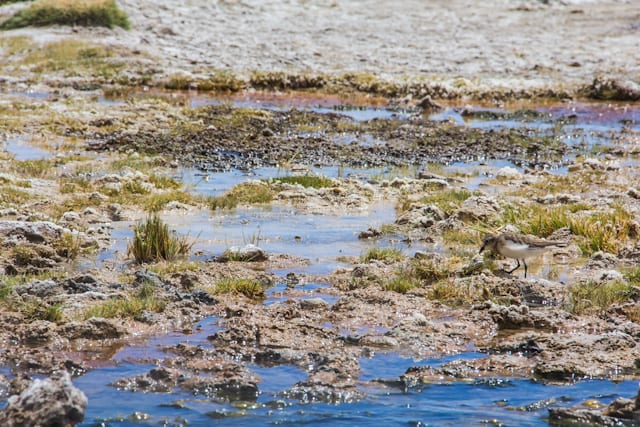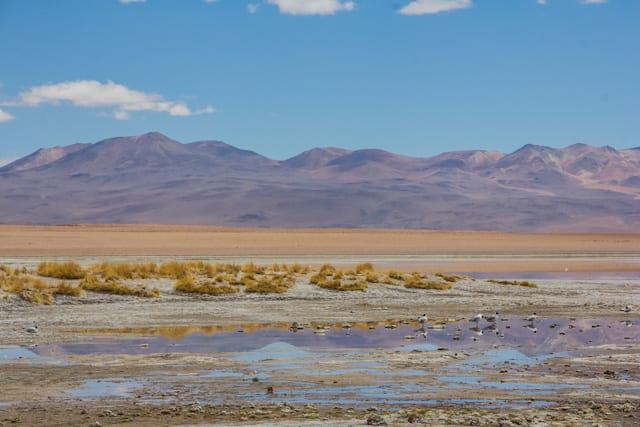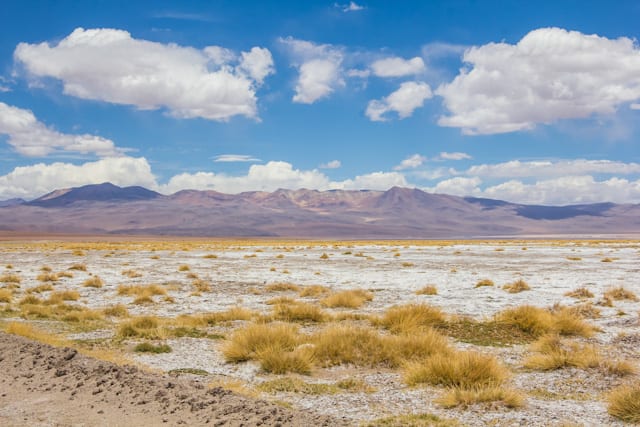 His enthusiasm and strength didnt last long though and when I eventually got out of the springs I found him here: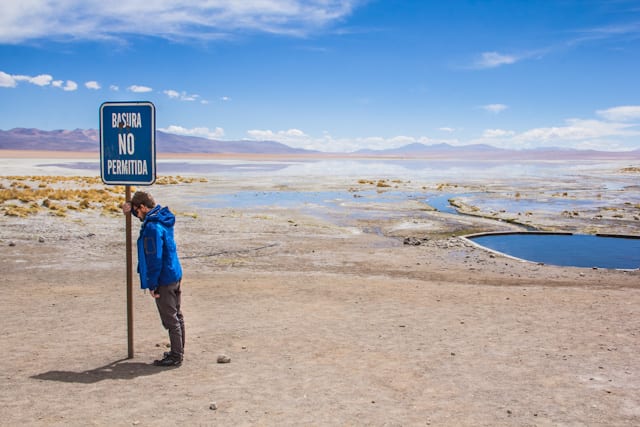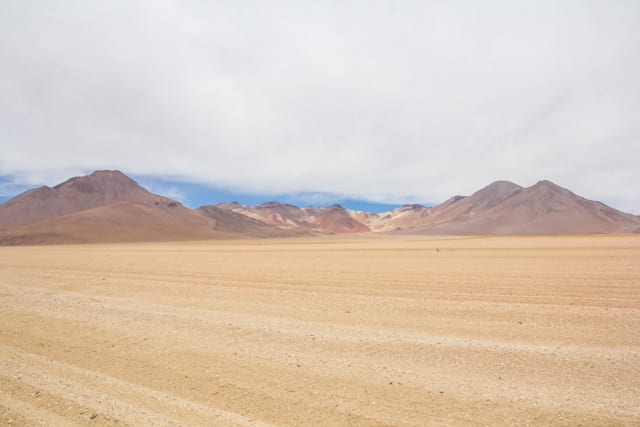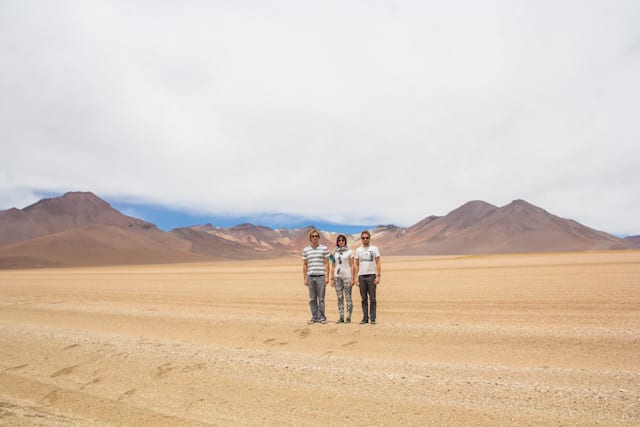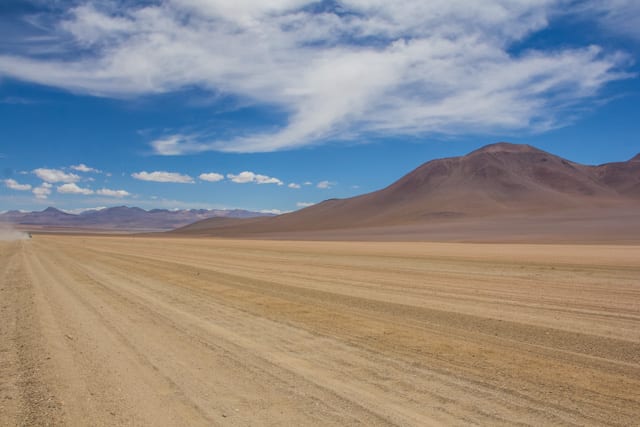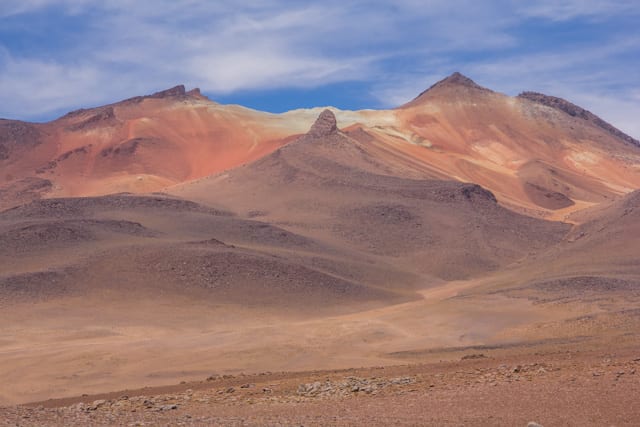 The beautiful turquoise Laguna Verde is full of arsenic which explains why there is not plant or animal life around it. Apparently NASA takes their astronauts up the mountain behind Laguna Verde  to help prepare them for trips to the moon. What you cant really tell from the pictures is how freezing cold and windy it was here and we were there in the height of Summer.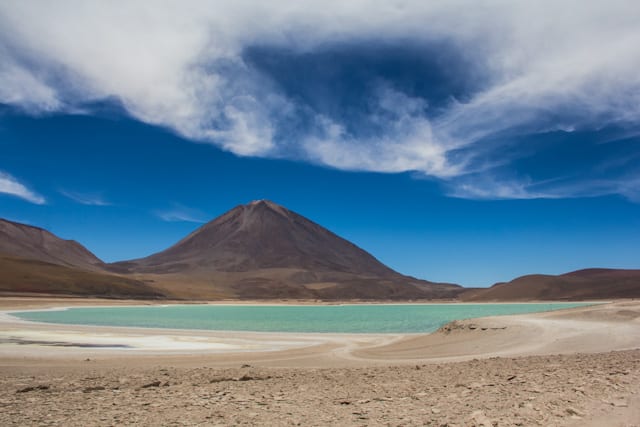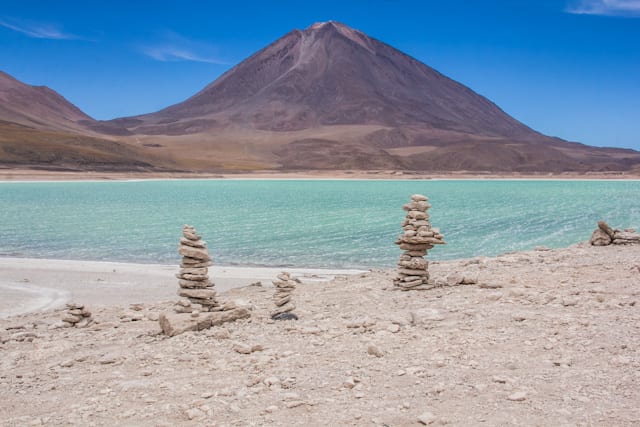 Sol de Manana was another highlight for the trip for me made even better by the fact Andy started feeling human enough to not only get out the car but even take a couple of pictures. These geysers and boiling mud holes were amazing to witness. Despite the driving wind we could still hear the distinct sound of the geysers or fumaroles forcing their steam out from the centre of the earth which sounded quite a bit like a steam train.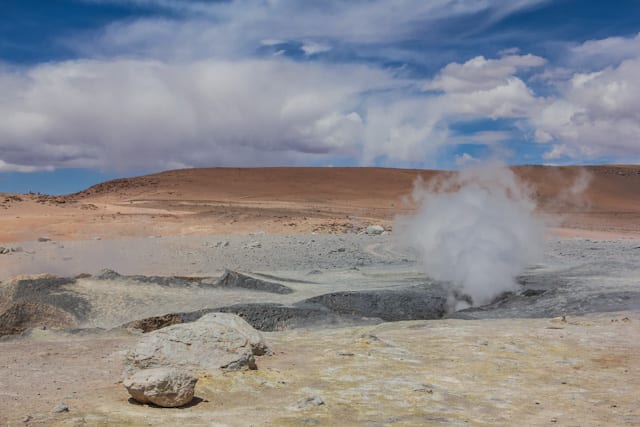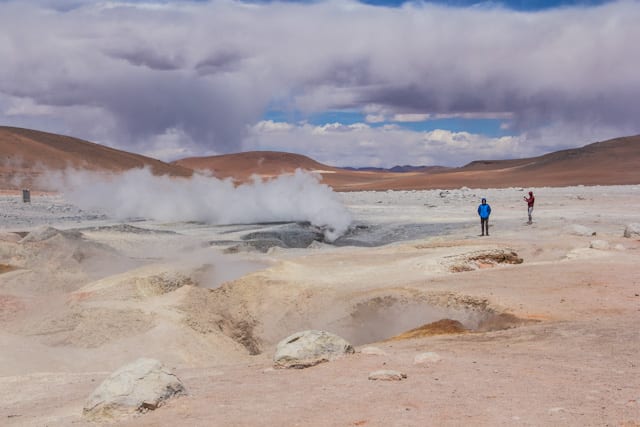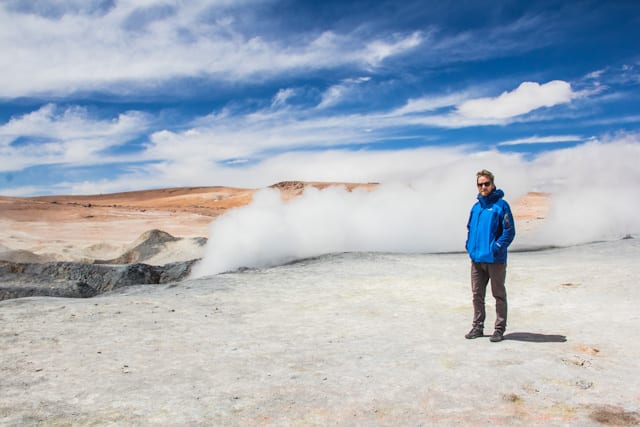 Sleeping beauties…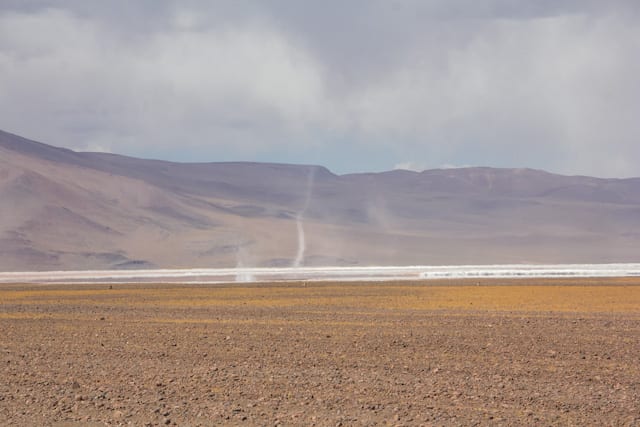 Our last stop of the day was the crazy terracotta coloured Laguna Colorada which was also full of the pinkest flamingoes.